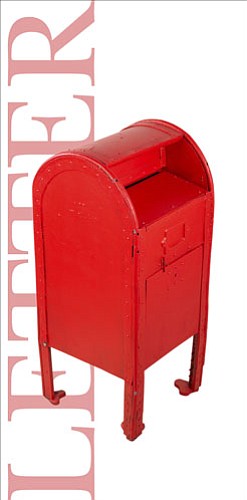 Originally Published: April 25, 2010 6:01 a.m.
Since 1987, the Recreation Division of the Kingman Parks and Recreation Department has been under the direction of Keith Adams. On April 1, Mr. Adams retired from the city of Kingman after 23 years at the helm of Kingman's Recreation, Aquatics and Senior Programs division.
Originally from Cheyenne, Wyo., Adams came to the Kingman in 1987 from the Laramie, Wyo. With BS degrees in Recreation and Parks Administration and Public Administration from the University of Wyoming, Adams came to Arizona with a decade-plus of experience in the recreation field, having worked for the city of Cheyenne, University of Wyoming, Platte County Parks and Recreation, and the city of Laramie Recreation and Parks Department.
During Adams' 23 years with the city of Kingman, recreation programming has more than tripled while facility additions and renovations have continued throughout his time. Both Grandview and Centennial pools have been redone, with updated decking and exteriors, filtration and chemical monitoring equipment. Centennial Park tennis courts have been rebuilt, and additional staff space has been added to the administrative offices as well as the addition and renovation of the Harrison Street Fire Station into a small but functional activity building for the department. Pool maintenance has been increased by the addition of a second certified pool operator, and the Recreation division has added numerous new programs and activities due to the addition of two coordinators over the past two decades.
When asked what his greatest accomplishments were during his years as superintendent of recreation, Adams said, "During my time with the city of Kingman, I am most proud of the fact that I was able to serve the people of Kingman by providing them quality recreation programs and special events, for both the kids and our adults, and taking pride in the fact that we were able to fully renovate the historic Grandview pool into quality and functioning facility." Adams further stated that he "thoroughly enjoyed his responsibility to be able to provide the citizens of Kingman with safe and enjoyable facilities."
Adams also noted that his time working with the seniors at the Heidenreich Adult Center has been most rewarding and that his staff and volunteers at that facility were the most valuable people around. When asked about any special moments he remembered most, Adams noted two. "That special day in 1994 when we opened the slide at Centennial Pool and the Andy Devine Days Parade in 2005 when Gov. Janet Napolitano was in Kingman to recognize the parade as an Arizona Treasures event in Arizona."
Throughout his 34-year career in Parks and Recreation, and the past 23 here in Kingman, Adams was extremely active in the Arizona Parks and Recreation Association as a board member and volunteer on numerous state-wide activities, as well as currently serving as a regional representative to the National Parks and Recreation Council from Arizona. In addition to his national affiliations, Adams holds certifications as a Certified Parks and Recreation Professional and in the National Aquatic Management School. Adams is currently the president of the Optimist Club of Kingman, and served for many years as the Northern Arizona District commissioner for the Hershey's Youth Track and Field Program.
Adams has said that he will remain in Kingman with his wife and family, and will eventually look for full- or part-time work, but for now he is at home spending his time taking care of "remodeling projects and normal upkeep" that he has been wanting to do for years but has not had time to do.
Ray Palach
Kingman