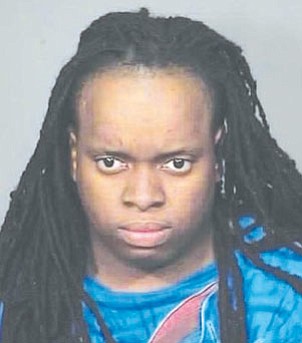 Originally Published: December 1, 2010 6:01 a.m.
KINGMAN - Police call it the "quick change" scheme, and prosecutors say one 30-year-old Kentucky woman used it at the Kingman Walmart in August to turn a sale for a couple of bucks into a $2,390 windfall for herself.
It works like this: A suspect will use a large bill, say $100, to pay for a purchase that comes to just a few dollars.
As the cashier makes change, the suspect pulls out more large bills and asks the cashier to break them into smaller denominations. The suspects use the clerk's confusion during the multiple transactions to their advantage, and are able to net themselves a substantial amount of money.
The scam also netted Lakeda Cain two years in prison when sentenced by Mohave Superior Court Judge Steven Conn on Monday. While she was only charged with felony fraud for the August Kingman incident, Walmart officials believe Cain is responsible for more than $45,000 stolen from stores in a dozen states using the same "quick change" act, including $800 from the Lake Havasu City Walmart in April.
Cain pleaded guilty to one count of fraudulent schemes and artifices last month.
During Monday's sentencing hearing, she said she was sorry for the theft and said she needed the money because she was sick. Her lawyer said her client was taught the technique to trick cashiers out of their till at a young age.
Conn said that while Cain appeared sincere, he doubted her apology, saying that the woman has no doubt perfected the act to be able to lie effectively to buy into whatever scheme she's selling.
Officials from Walmart did not respond to questions, but media reports detail the scheme taking place for several years all over the country. Cain has both a Louisville, Ky., and Kingman address.
More like this story