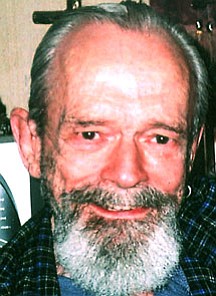 Originally Published: December 8, 2010 6 a.m.
John Mangan Donahue, born Nov. 19, 1943, in Binghamton, N.Y., died Saturday, Dec. 4, 2010, in Kingman. He was 67 years old.
He was preceded in death by his father, Joseph Jeremiah Donahue; and mother, Mary Violet Donahue.
He is survived by Shirley "Bird" Shull (John and Shirley celebrated 17 years of life together in Kingman); his sister, JoAnn (Donnie) Yannuzzi of Binghamton; brother, Bill (Dottie) Donahue of Easton, Pa.; 12 nieces and nephews; stepson, Dennis (Charlotte) Hammons of Kingman; and grandchildren, Tiffany, Josh and Tristin Hackett, Charity Hayden, and Darsie Pelfrey.
John served in the Navy. He worked in the oil fields in Oklahoma and worked at General Cable.
The service will be at 10 a.m. Friday, Dec. 10, at Sutton Memorial Funeral Home, 1701 Sycamore Ave. Graveside services will follow at Mountain View Cemetery, 1301 Stockton Hill Road, Kingman.
In lieu of flowers, donations can be made to the Joan and Diana Hospice Home, 812 Airway Ave., Kingman, AZ 86409.
More like this story