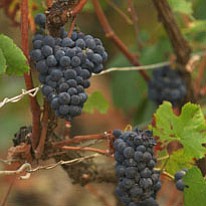 Originally Published: December 9, 2010 6:01 a.m.
KINGMAN - The County Planning and Zoning Commission is recommending approval of a winery and a solar farm to the Board of Supervisors.
The commission first approved a request from a couple to build a winery and reception center on 15 acres of land near Valle Vista, west of Painted Rock Drive and north of Brooks Boulevard. The project would include a vineyard, winemaking center, wine tasting room, sales room and reception area for weddings and other parties.
"We're happy to be here," said John Loomis, who represented the couple at Wednesday's meeting. The Kingman area has real potential for wine making, he said.
The project would be built in phases because it will take approximately three years for the vines to mature to the point where the grapes could be used for wine, he said.
Commissioner Mehdi Azarmi asked what kind of production volume the winery expected.
Loomis said the winery planned to plant 4,000 vines, which should produce 20,000 bottles of wine. a year. However, that figure could vary depending on the growing season and the types of vines the winery planted. The couple was still experimenting with a number of different grape varietals, he said.
Another commissioner asked about the amount of water the winery would use for care of the grapes and processing.
The whole process uses very little water, Loomis said. In fact, over-watering the vines is a big no-no in the business. Wineries want their grapes to have to work hard to get water.
It increases the amount of sugar in the grapes and the amount of wine that can be produced, he said. At most, the winery would use between a half-gallon to a gallon of water per day per vine.
Very little water is used in the production of wine, answered Loomis. Water is mainly used to clean the equipment afterwards.
Azarmi asked how many people the winery would employ.
The production of wine is a very labor-intensive process, Loomis said. The winery would need a number of employees, but he didn't have an exact number of how many.
The commission also approved a minor amendment to the Mohave County General Plan, the Mardian Ranch area plan and a rezoning request for a 90-megawatt photovoltaic solar plant on 565 acres west of Pierce Ferry Road and four miles north of 23rd Street.
The property was once slated for a golf course for the Mardian Ranch master-planned community, said Kathy Tackett-Hicks, who represented the developer of the project. The location was ideal for a solar plant because of its easy access to transmission lines, she said.
The two items will appear before the Board of Supervisors on Jan. 19.