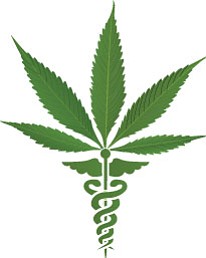 Originally Published: December 12, 2010 6:01 a.m.
KINGMAN - Following the successful passage of voter Proposition 203 in the November election, the Kingman Planning and Zoning Commission on Tuesday will tackle the issue of how the cultivation and dispensing of medical marijuana will be regulated in the city.
Prop. 203, which passed by a margin of fewer than 4,400 votes, allows the legal cultivation and dispensing of medical marijuana across the state of Arizona. However, it is up to each individual municipality on how such practices are to be implemented. According to backup material presented to commissioners, the city has until Feb. 15 to adopt an ordinance on the matter, in order to allow for a 30-day referendum period which must be completed prior to March 30, by which point the Arizona Department of Health Services must adopt its own set of regulatory rules for medical marijuana.
The commission will be presented with three alternatives ranging from most to least restrictive that it may alter as it sees fit prior to issuing its recommendation. Whichever alternative it chooses, commissioners would effectively be voting for an amendment to the city zoning ordinance.
Alternative 1, the most restrictive of the three, would allow for the cultivation of marijuana in the Rural Residential zoning district only and at least 2,500 feet from any alternative residential zoning, with dispensing allowed only in the I-2: Heavy Industrial zoning district. Any such dispensing facility would be limited to just a single, permanent structure no larger than 100 square feet, and sales of marijuana could only take place between 10 a.m. and 4 p.m. Monday through Friday.
Alternative 1 would also require dispensaries to be located at least 2,500 feet from any pre-school, school, place of worship, public park, mental health facility or substance abuse rehabilitation center, as well as at least 2,500 from any residential zoning district.
Alternative 2, a more moderate choice, would still confine cultivation to the Rural Residential zoning district, but would reduce the minimum spacing from other residential districts to 1,500 feet. It would also expand the zones in which dispensaries are allowed to the C-3, I-1 and I-2 zoning districts, with dispensary buildings allowed to be up to 1,000 square feet in size. Hours of operation for dispensaries would be expanded to 9 a.m. to 6 p.m. Monday through Friday, and the alternative would also drop the spacing requirements to 1,500 feet from schools, places of worship, etc., and to 500 feet from a residential zoning district.
The most lenient alternative, no. 3, would maintain the same cultivation standards and minimum distances as Alternative 2, but would further expand dispensaries to the C-2 commercial district, in addition to the C-3, I-1 and I-2 zones. Spacing limits would be dropped even further to just 250 feet from residential zones and 500 feet from schools, places of worship, etc. Hours of operation would be the same as Alternative 2, but would be expanded to weekends as well, and dispensaries would be allowed to install drive-through windows - something that Alternatives 1 and 2 strictly prohibit.
Regardless of which alternative is favored by commissioners, dispensaries would still have to adhere to the definitions and regulations outlined in Prop. 203 itself, including only allowing qualified patients with debilitating medical conditions such as cancer, glaucoma, HIV or hepatitis C, and granting them access to no more than 2.5 ounces of marijuana every two weeks as medically prescribed.
Elsewhere on the agenda, commissioners are set to revisit a separate request for a zoning ordinance amendment that, if approved, would allow billboards to be constructed within the taper of any on- or off-ramp in the city's interstate corridor. The request comes from John Morotti, who is seeking to move a billboard he owns just east of Mother Road Harley-Davidson at 2501 Beverly Ave. further to the east, putting it within the off-ramp taper of the eastbound I-40 off-ramp at Stockton Hill Road.
Currently, billboards must be no less than 500 feet away from an on- or off-ramp taper.
Tuesday's meeting begins at 6 p.m. in the Council Chambers at 310 N. Fourth St. For further agenda details, visit the city website at www.cityofkingman.gov and select "Agendas, Minutes and Video."