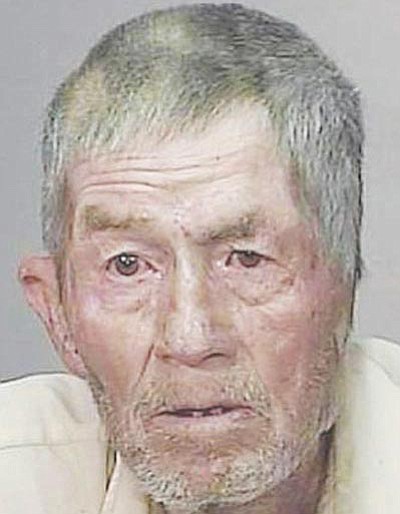 Originally Published: December 19, 2010 6:01 a.m.
KINGMAN - The family of a 45-year-old man killed in a hit and run accident last December said they might have been able to forgive the elderly driver who hit him had he stayed at the scene.
Instead, Lequita Grantham, widow of Golden Valley resident Ken Grantham, said her husband was treated like roadkill. Even worse, said Prosecutor Robert Moon, were the comments made by 75-year-old William Eugene Shelley at court hearings attended by the family, where he blamed Grantham for causing the accident by turning in front of him on his motorcycle, saying it wasn't his fault someone wanted to commit suicide in front of him.
"He has not one speck of decency or remorse about this," Moon said.
Shelley was sentenced Friday to four years in prison by Judge Steven Conn, the same judge who found Shelley guilty of leaving the scene of an accident after a two-day bench trial in October.
Police say Shelley's pickup was attempting to make a left on Fairgrounds Boulevard from Andy Devine Avenue Dec. 1, 2009, when he pulled into the path of Grantham, who was on his motorcycle on his way home from work. A police report said Grantham tried to stop, leaving 19 feet of skid marks on the roadway.
Shelley was said to have stopped and gotten out of his truck after the accident, but he left a few minutes later.
Several witnesses stopped to help Grantham, who died an hour later at the hospital. Conn said that while Shelley's leaving may not have affected the outcome, he said his behavior to avoid responsibility after the fact warranted the prison sentence imposed.
Shelley, who suffers from a multitude of health problems including cancer that has eaten away his left ear, said he did stop but lost control of his bowels after exiting his truck.
He said that after going home to clean up, his truck wouldn't restart and he then fell and injured his knee. He never contacted police.
An anonymous tip eight days after the accident led police to Shelley's property in the desert off of N. Stockton Hill Road, where they found the blue pickup with wooden slates on the side of the bed as described by witnesses. Police said the truck had been modified as though someone was trying to avoid detection.
Shelley had no insurance, and Moon said that within days of the accident, Shelley quitclaimed his property to a friend, leaving him with no assets.
"He didn't want to be responsible, civilly or criminally," Moon said.
In addition to handing down the four-year prison term, Conn also ordered Shelley to pay Grantham's widow nearly $10,000 for the bills she incurred.
Shelley, whom the judge described as unpleasant and coarse, continued to deny culpability during his sentencing hearing.
"If he'd of stayed where he should have been, he would still be with us today," he said.