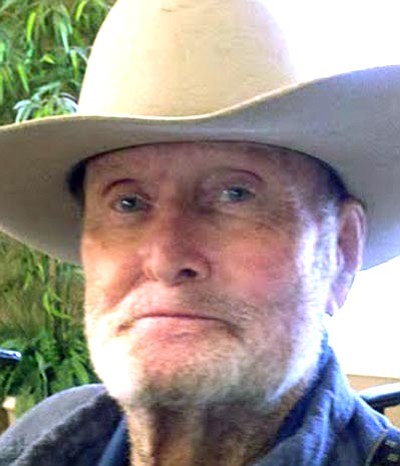 Originally Published: December 21, 2010 6:01 a.m.
Darrell Rex Baldwin passed away after a long illness on Monday, Dec. 13, 2010.
Born in Osceola, Iowa, he chose his own path in life. He served more than 20 years in the U.S. Army. He continued working for the next 20 years as a mechanic for the city of Phoenix. After retirement, he moved to the Kingman area. Through his involvement with the Festival of the West, he was able to live his dream as a cowboy.
He was preceded in death by his parents, Wesley and May Baldwin; brother in-law, Doug Smith; and granddaughter, Andrea Orsted. He is survived by his wife, Beverly; children, Brenda (Anthony) Bartels, Joshua (Karine) Baldwin, Charles Jordan, Glenn (Beth) Orsted, Kim (Jon) Brady and Susan (Tom) Harms; brothers, Robert (Harriet) and Bud Baldwin; sister, Wanda Smith; 15 grandchildren and five great-grandchildren.
A gathering of family and friends will be held from 2 to 4 p.m. on Wednesday, Dec. 22, at his daughter's home, 7607 W. Claremont St., Glendale, AZ 85303.
Paradise Sunset Chapel is handling arrangements.