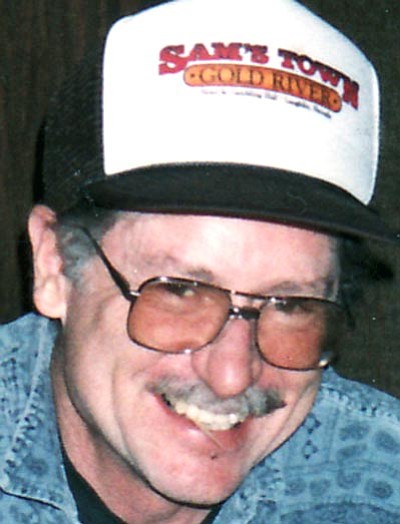 Originally Published: December 22, 2010 6:01 a.m.
Larry John Harvey crossed over Saturday, Dec. 18, 2010, at home with his family. Larry was born March 5, 1948, in Michigan. He was preceded by his mother, Katherine Pace; father, John Harvey; and his brother-in-law, Daniel Heaton. "Lucky Larry" worked in auto sales in Kingman at 66 Auto Sales. He retired from Southern California Edison at Mohave Generating Station as a boiler and condenser mechanic in 1997.
Larry was an avid, accomplished bowler, scoring several 300 games. He embraced every opportunity to barbecue, hike and fish. Larry would like to give special thanks to Andy Hoffman for polishing his sales skills at a young age, leading the way to his successful career in auto sales. He also gives special thanks to Renai Hill and the Hill family for everything they've done for him through his employment and illness. Larry cherished every art project and moment with his children, never tiring over one more bedtime story or one more spin on the merry-go-round.
He leaves behind the mother of his children, Rose Harvey; three daughters, April Harvey-Bach, Emilia Harvey and Adora Harvey, all of Kingman; brothers and sister, Terry Harvey and Danny Harvey of Southern California, Bruce Harvey of Michigan and Marlene Pingley of Washington.
A memorial celebration will be held at 3 p.m. Sunday, Dec. 26, at Hualapai Mountain Park, Recreation Area No. 1. All whose lives have been touched by Larry are welcome to attend.