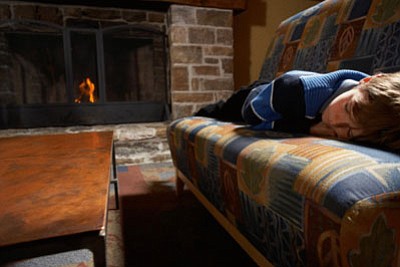 Originally Published: December 28, 2010 9:01 a.m.
Despite attacks by critics in recent months on the value of home ownership and whether it's still the American Dream, the idea of home continues to resonate with the majority of people from all walks of life.
As evidence of this shared conviction, we need look no further than the Country Music Awards. Country singer Miranda Lambert's song, "The House that Built Me," won the award for Single of the Year.
A sample of the lyrics reinforces the importance of home:
Mama cut out pictures of houses for years
From Better Homes and Garden magazine
Plans were drawn and concrete poured
And Nail by nail and board by board
Daddy gave life to mama's dream.
For many people, owning a home is much more than just a financial decision - it's a place where they build families, memories and futures. A home builds and strengthens us, and becomes a part of who we are, and who we hope to be.
I am grateful for so many dedicated members of the Kingman-Golden Valley Association of Realtors who take their jobs seriously and sincerely do their best to help area residents obtain the American Dream.
To hear Miranda Lambert's beautiful song, and see all the lyrics, click the play button on the YouTube video below.