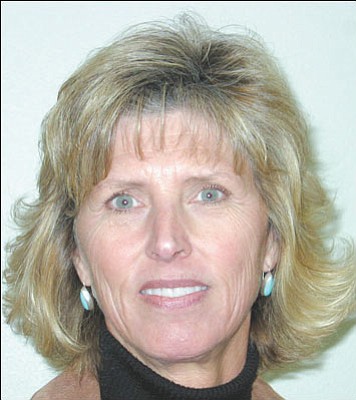 Originally Published: February 8, 2010 6 a.m.
KINGMAN - The Western Arizona Vocational Education District No. 50 has approved its second set of Joint Technical Education District disbursements, with roughly $379,000 to be split between Kingman, Bullhead City, Lake Havasu City and Parker.
On Jan. 27, the WAVE board agreed to distribute the funds on a proportional basis, with each city in the JTED expected to receive funds based on the number of students currently enrolled in career and technical education courses. WAVE's first set of disbursements in December was split evenly between all four cities, which caused some to question why the smaller Parker district should receive as much as the three larger ones.
According to WAVE Superintendent Betsy Parker, Kingman Unified School District should receive about $140,000 from the latest round of disbursements, or about $10,000 more than it received in December. The career and technical education director for KUSD, Amy West, said the money will likely go toward making the district's current vocational programs more effective and efficient.
"We are going to upgrade the heating and cooling in one of our shops that didn't have an adequate system for a program that was put in there," West said. "A lot of it will be technology upgrades. We're trying to get a little bit shorter time schedule for updating our technology so we can get the most current, state-of-the-art stuff in quicker."
KUSD is also looking to partner with Mohave Community College to
provide additional space and materials for certain programs, she said. West added that members of both KUSD and MCC have met to discuss starting certification programs at the college for disciplines such as welding.
"Our focus is having programs that can lead students to post-secondary programs or employment," West said. "We're really trying to get industry-recognized certificates prior to graduation. The welding we put in for next (fiscal) year, and that's set to start this summer."
KUSD already offers a wide range of vocational training courses ranging from woodworking and agriculture to business technology and photography, to culinary and early childhood development. West noted that one of the major challenges over the following months will be working with the district to ensure the new Lee Williams High School is properly outfitted to sustain a set of courses comparable to those available at Kingman High School.
"We're looking at what we can put there (Williams High) while they're building it," West said. "What programs do we want to have down there so that when they look at their build-out, it matches what we hoping to offer in the future?"
More like this story