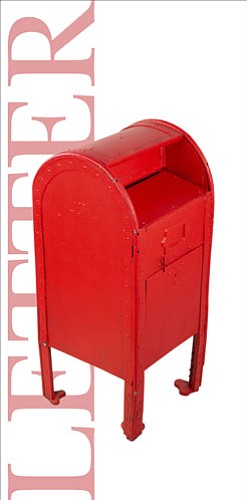 Originally Published: February 15, 2010 6 a.m.
I would like to wish you a Happy New Year. My name is Maria Guzman and on Dec. 17 I lost my wallet. I had just cashed my check (working overtime for Christmas). I did some shopping that day; the next day I could not find my wallet.
I was so upset I made myself sick. Well, after the third day I received good advice from a good friend. "Pray to St. Jude for a miracle." I did; I gave up looking for the wallet. I prayed and gave it over to God. I felt better just to let it go.
On the afternoon of Dec. 19 I received a message telling me I won a BMA raffle worth $880 - double the amount of cash I lost. I was so happy. I was so happy I thanked God, thanked St. Jude, St. Michael and my friend.
On Dec. 24, a kind elderly gentleman returned my wallet intact! God bless this honest man for my miracle. Bless my friend for restoring and renewing my faith. Special thanks to St. Jude and St. Michael. Thank you for your time.
Maria Guzman
Kingman