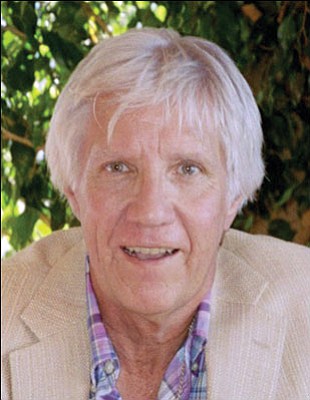 Originally Published: February 16, 2010 6 a.m.
KINGMAN - Mohave County taxpayers may have gotten a pleasant surprise in the mail this past week.
On Feb. 5, the Mohave County Assessor's Office mailed out 2011 property tax assessments to more than 264,000 property owners.
The average assessed full cash values of property countywide has decreased, in some areas as much as 30 percent, said County Assessor Ron Nicholson. Not all property will see such a large decrease in their value, he said, and some may even see an increase, but most property owners will see a decrease.
The residential market is starting to bottom out, but hasn't quite reached bottom yet, Nicholson said. He also expects the market for raw land and commercial properties to continue to decline. He doesn't expect to see an upturn in the market until maybe 2014.
This means that full cash assessed property values will continue to go down for now, he said.
The county has no control over limited property values, which are set by the Legislature and cannot exceed the full cash value of a property, Nicholson said. Limited property values are used to set primary property taxes such as those collected by the county and community college.
Full cash values are used to set secondary property taxes for fire, library, flood control and TV districts, he said.
The county has also seen a record number of property owners filing appeals for their 2010 assessments in Tax Court, he said.
Historically, the county sees an average of about 90 cases a year in Tax Court, Nicholson said. This past year, that number grew to 200 cases.
Property owners have until April 6 to appeal their 2011 valuations, Nicholson said.
He encourages property owners to file appeals. The county usually lowers the values of most assessments that are appealed, Nicholson said.
However, if a person purchased a property between Dec. 15, 2008, and Dec. 15, 2009, and the previous owner of the property did not file an appeal, then a property owner could file an appeal for their 2010 assessment, Nicholson said. The same rule applies this year for purchases made between Dec. 15, 2009 and Dec. 15, 2010.
Most Tax Court appeals end in stipulated judgments, he said. Usually no one is required to show up to court, the judge simply looks at the information provided and makes a ruling. The Assessor's Office then changes the property assessment to reflect the ruling, Nicholson said. Some residents may even receive a refund.
Frozen taxes
Also, property owners 65 or older can have the value of their property frozen for three years. The property has to be the primary residence of the owner and they must have lived in the home for at least the last two years before applying. The deadline to freeze values is Sept. 1.
For more information on appealing property tax values or requesting a freeze of property value, contact the Assessor's Office at (928) 753-0703.