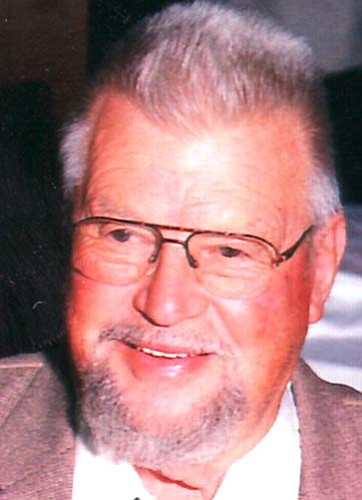 Originally Published: February 21, 2010 6 a.m.
Ledrieu Leroy "Lee" Linson, 87, of Kingman passed away Monday, Feb. 8, 2010, in Kingman. He was born Jan. 4, 1923, in Cherry Box, Mo., and came to Mohave County in 1977 from Texas. He lived in Oatman, Meadview and Kingman.
Lee was a Chief Petty Officer in the U.S. Navy in WWII at age 21. He studied electronics in the Navy and later attended college at USC.
He built antennas for NASA and later went to work at NASA Houston. He worked in the Control Center and on July 20, 1969, received the Apollo Achievement Award for Man's First Moon Landing. Later, he was in the astronaut training facility. Lee was president of the Chamber of Commerce in Friendswood, Texas, and Oatman.
Lee was preceded in death by his parents, Ernest and Ora "Diamond" Linson; one young brother, Donald; one son, Ken; one grandson, Rod; and one great-grandson, Nicholas. He is survived by his wife, Helen; his daughter-in-law, Pat Linson; son, Robert; and two great-grandsons, Kenneth and William, all of Kingman; his daughter, Barbara (Morris) Velasco of California; his son, Richard (Carolyn) Linson, also of California; one step-daughter, Karen Charles of Texas; and three stepsons, Randy, Rick and Rob Allen of Texas. He is also survived by six grandchildren; 17 great-grandchildren; two sisters, Dee Weedon of Las Vegas and Juanita "Nita" Thompson of Oregon; one niece and two nephews.
He enjoyed traveling in his RV with his grandchildren and great-grandchildren throughout most of the United States.
There will be a memorial service at noon on Saturday, March 6, at the Fraternal Order of Eagles No. 3744, 4536 Patsy Drive. In lieu of flowers, donations can be sent in memory of his son, Ken, to the National Kidney Foundation of Arizona, Inc., 4203 E. Indian School Road, Suite 140, Phoenix, AZ 85018-5341.