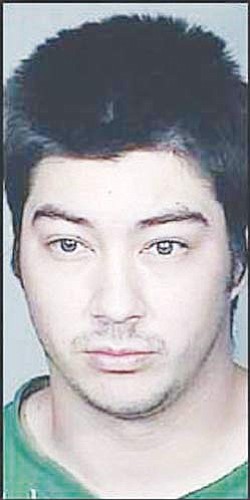 Originally Published: February 21, 2010 6 a.m.
KINGMAN - The County Attorney's Office has filed a motion to withdraw its plea offer with Jessie Padilla and go ahead with a trial in his absence.
Padilla entered into an agreement with the prosecution last summer to testify against five co-defendants charged in a series of home invasions that occurred March 15, 2009. Padilla, 23, pleaded guilty to one count of burglary in the first-degree and was to be sentenced after the remaining cases were resolved.
He was released from custody Aug. 5. As a condition of the agreement, Padilla agreed to stay in contact with the County Attorney's Office at least once a week and keep them informed of any changes of his address.
A warrant was issued for Padilla's arrest after he failed to show up for a status hearing in his case Jan. 15. At that hearing, Padilla's lawyer said he hadn't heard from his client for more than a week, and the state said it had been almost a month since they heard from him.
Authorities later learned that Padilla was employed in Texas but left that job after he failed to show up for his hearing last month.
A detective with the Kingman Police Department worked with U.S. Marshals and police in Texas to bring Padilla back to Arizona, but they believe he had been tipped off.
Authorities now believe Padilla is in California, where he is said to have family.
County Attorney Doug Camacho said the motion seeks to try Padilla even if he isn't present, because by running, he has essentially waived his right to be present.
Padilla and five others in the case are charged with varying counts of burglary, kidnapping, robbery and assault.
The co-defendants in the case are Chad Jarrett Weitherow, 37; Patrick Jaye Liewer Jr., 19; Mark Michael McLennan, 19; Christopher Lee Holder, 24; and Neil Murico Cannon, 20, all of Kingman.
Several of the suspects are scheduled to stand trial in April. Camacho said the state has enough evidence to proceed to trial without Padilla's testimony.
The first home invasion call was reported to Kingman Police at 8:15 p.m. on March 15 at a home in the 3500 block of Hodges Road. The second invasion was reported at 10:45 p.m. in the 1800 block of Club Avenue.
In each case, according to KPD, several male subjects forced their way into the home, brandished weapons and assaulted the homes' occupants while demanding money, drugs and gold.
The third invasion occurred at 3:30 a.m. on March 16 in the 2500 block of Georgia Avenue. When officers arrived at the home, they found one suspect, Weitherow, barricaded inside the home.
The two occupants of the home and an infant were able to escape.
After several hours of negotiating, Weitherow allegedly started a fire inside the home. KPD officers and Mohave County Sheriff's deputies entered the home and arrested him.
According to KPD, the fire caused substantial damage. Weitherow also allegedly damaged windows, furniture and other items in the home.
Liewer was found in a vehicle in the alley behind the home. He took off, leading officers on a chase down Stockton Hill Road and was eventually captured.
KPD believes Weitherow and Liewer were involved in all three of the home invasions. The other suspects are said to have been involved in only some of the home invasions.
More like this story