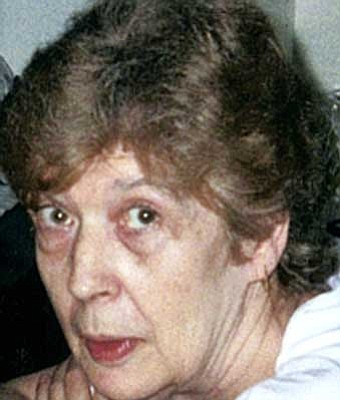 Originally Published: February 26, 2010 6 a.m.
Ruth Ann Webster was a loving and dedicated mother, grandmother and great-grandmother, and was loved by all. She dedicated her life to raising her children.
She took a flight home to be with the Lord on Thursday, Feb.18, at the age of 73. Holding the gates of heaven for her are her husband, Orville Webster; daughter, Donna; and lots of other family.
She leaves behind daughters, Pam, Linda and Cathy; and sons, Butch, Mark and James. She also leaves behind 14 grandchildren, Tony, Ann, Marsha, Joey, Elizabeth, James, Jimmy, Mandy, Greg, Tina, Tasha, Tonya, Routhy and Nikki; and 14 great-grandchildren, Alex, Aleigha, Miracle, Ali, De'Angelo, Kameron, Cory, Oren, Hailey, Braden, Aaron, Dylan, Allissa and Jaxton.
"Other things may change us, but we start and end with family" - Anthony Brandt.