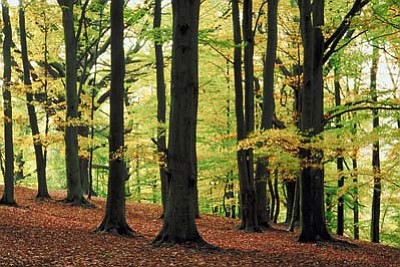 Originally Published: February 28, 2010 6:05 a.m.
KINGMAN - Mohave County School Gardening Program offers a "School Forestry Workshop" from 9 a.m. to noon Saturday at White Cliffs Middle School, 3550 Prospector St.
The program provides teachers, school volunteers, and students with hands-on training on the basics of botany, horticulture, soil science, water conservation, and agricultural food science to compliment classroom learning on subjects including science, math, language arts, social studies and art while meeting the Arizona Academic Standard.
Nina Brackett and guest speakers Beverly Poole, Linda Reddick, and Sandie Womack will present lessons on a wide variety of related topics.
Registration is limited to school teachers, parent volunteers, and school gardening program volunteers. Teachers completing the workshop earn continued education credits as approved by Mike File, the Mohave County School Superintendent.
The cost $10 per person for the three-hour workshop. Registration deadline is 5 p.m. Tuesday. More information is available at http://cals.arizona.edu/mohave/4h/AG-IN-THE-CLASSROOM.htm