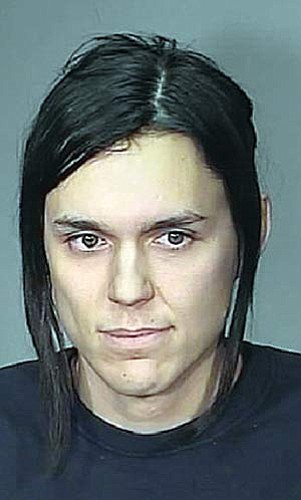 Originally Published: January 11, 2010 6 a.m.
KINGMAN - The defense team for a 27-year-old man accused of killing his father tried to have an animal cruelty charge separated from the murder trial because they felt the cruelty charge could prejudice the jury.
Shawn Avery Guerrero is charged with first-degree murder for allegedly shooting his father, 59-year-old John Guerrero, and then setting fire to the family home in the 3000 block of Packard Ave. Sept. 27, 2008.
Deputies with the Mohave County Sheriff's Office said John Guerrero had been shot in the neck and back before the fire was started.
Shawn Guerrero was arrested by Tempe police the day after the murder on an outstanding misdemeanor warrant after an attempt to locate was issued. Neighbors allegedly saw Guerrero arrive shortly before the fire started and leave immediately after.
Guerrero also faces charges of arson, criminal damage and tampering with physical evidence, in addition to the charge of animal cruelty.
John's dog, Able, was found dead atop a washing machine after authorities responded to the fire.
The dog's fur was not singed, and one of Guerrero's three public defenders, Denise Abrams, said that there was no physical evidence to prove what actually killed the dog. Including the charge at trial could inflame anyone on the jury with a strong attachment to animals, Abrams argued.
County Attorney Doug Camacho said it made sense to include the charges together because the state would present the same evidence for both John and Able's deaths.
Camacho said the state would offer evidence at trial that the dog was alive shortly before the fire.
Judge Rick Williams ruled against separating the animal cruelty charge from the murder case. He said that jurors with strong feelings for animals would be screened during the jury selection process.
Guerrero also faces charges of disorderly conduct with a weapon, aggravated assault on a deputy, resisting arrest and criminal damage in connection with an incident on April 16, 2008, in which Guerrero allegedly fired a bullet through a television set at his mother's house.