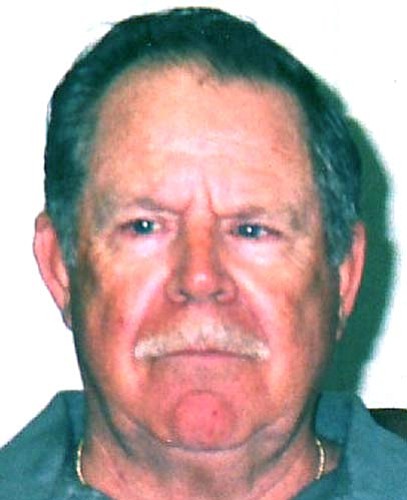 Originally Published: January 19, 2010 6 a.m.
Robert Leslie Valandingham, 77, of Kingman passed away Thursday, Jan. 14, 2010. He was born Oct. 5, 1932, in Hammond, Ind.
Robert served in the U.S. Army and was chief of Cedar Lake civil defense auxiliary police for 10 years. He was a first responder. He was employed by Pullman-Standard. He was a member of the Baptist church and loved football and cars. He was a loving husband, father and grandfather.
Robert is survived by Robert L. Vlandingham Jr. of Arizona, and Tessa and Sara; Pamela (Rick) Carlson of Indiana, and Jennifer, Eric and Joe; Kathie (Monty) King of Georgia, and Bradley (Nancy), Jamie, Cody, Brice, Makayla, Dylan and Shawn; Randy (Chris) Valadingham of South Carolina, and Jessica, Robbie, Ashley (Preston), Melissa, Rodrick, Ruben, Isabella and Ellie; Julie (Scott) Westerman of Indiana, and Tyler and Kylie; Rodney (Kris) Valandingham of Arizona, and Dakota and Sydney; and Crystal (Tom) Schreuder in the U.S. Air Force, and Timothy and Joshua. He is also survived by his brothers and sisters, Barb Wontorski, Rose Winkler, Kenneth Valandingham, Daniel "Boodie" Valandingham, David Valandingham, Don Valandingham and Audrey Zibulski.
The service will be from 5 to 7 p.m. Tuesday, Jan. 19, at Sutton Memorial Funeral Home, 1701 Sycamore Ave.
In lieu of flowers, the family would like donations made to Kingman Cancer Unit, P.O. Box 3014, Kingman, AZ 86402.