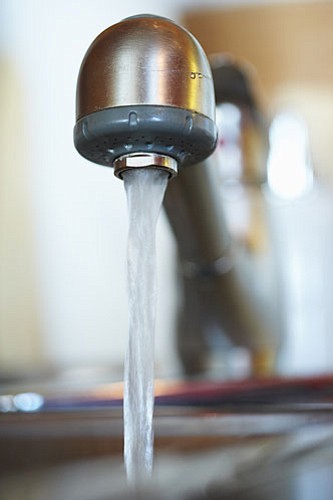 Originally Published: January 22, 2010 6 a.m.
KINGMAN - The Cerbat Water Company hit a setback in its attempt to secure an emergency rate increase from the Arizona Corporation Commission Wednesday morning.
The company, which serves about 250 customers in an area several miles north of Kingman, filed for the rate increase to pay for about $120,000 in repairs, leasing fees and new equipment after its diesel-powered well suffered a major mechanical failure late last October which left hundreds out of water for several days and forced the company to purchase more than a million gallons of water from the city.
Company officials were due to defend their case for the emergency increase during a hearing before Administrative Law Judge Marc Stern in Phoenix Wednesday, however, the meeting was cut short when it became clear that none of the representatives present had been formally established as a legal representative for the company, and one representative, Rick Neal, was not even a company employee.
Stern issued a procedural order to have the meeting pushed back 30 days, giving the company time to file the proper paperwork to establish a representative. In the meantime, Cerbat is expected to continue working with ACC staff to address their ongoing concerns.
And those concerns are myriad. According to a report filed Jan. 5, ACC staff are recommending denial of Cerbat's emergency request, citing the company's failure to comply with various regulatory agencies, as well as issues regarding the co-mingling of its finances with the Claude K. Neal Family Trust, which actually owns the well used by Cerbat.
Staff indicated that the company is not currently in good standing with the ACC's Corporations Division due to its failure to file an annual report in 2009, which is standard for any such utility.
Cerbat also has not shown proof it is in compliance with the Arizona Department of Water Resources or the Arizona Department of Environmental Quality.
Additionally, ACC staff found that most of Cerbat's revenues were regularly transferred back into the Neal Family Trust, though company representatives claimed those funds were used by the trust to pay for Cerbat's operating expenses.
However, ACC investigators could find no evidence that the company was regularly billed by the trust, and thus cannot confirm Cerbat's claim that it has been operating at a loss for the last several years.
Another reason Cerbat has sought the emergency increase is so it can pay for a security deposit with the city should it ever need to hook into its water system again.
However, a previous water service agreement that once existed between Cerbat and Kingman was annulled last year due to Cerbat's delinquent payment history.
Currently, should the utility seek to buy city water again, its past delinquencies would require a deposit of $28,750, though Cerbat is only requesting $19,000 in its emergency application.
Instead of approving the emergency rate increase, ACC staff has recommended that Cerbat instead file for a permanent rate increase, due no later than April 30.
Should Cerbat fail to file the appropriate paperwork by that point, the ACC may instead issue an Order to Show Cause, which would allow it to appoint an interim manager to sort out the company's affairs.
Staff is also recommending Cerbat retrieve and submit documentation proving it is in compliance with ADEQ and ADWR, and that the company begin maintaining a separate bank account for all transactions that occur under its name.
These, too, must be accomplished by April 30.