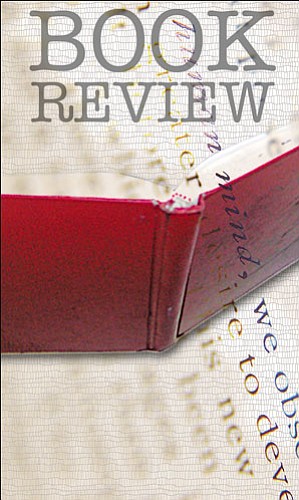 Originally Published: January 24, 2010 6 a.m.
"The Chester Chronicles" by Kermit Moyer; 978-1-57962-194-0; 232 Pages; $26; Publication Date: Feb. 1; Cloth; Fiction; The Permanent Press.
Writing about your life, which you know best, can be done in many forms. Autobiographies are done without embellishment, but when you fictionalize your life, you get the opportunity for a "do-over" to correct your mistakes. Kermit Moyer in "The Chester Chronicles" has created Chester Patterson, a mirror image - or doppelganger - of his own life.
An Army brat tells the stories of how he traveled through life until the ripe old age of 21. Chet describes many places where he had lived and was schooled on the facts of life. His relationships with young girls and young women during his growing-up escapades in various cultures around the world, makes this a more mature read, while still in good taste, and with very little vulgarity.
Each episode is complete and could stand alone, but when read with an eye toward what is coming next, the reader soon realizes that all is connected in a clean-cut manner. Chet grows in stature throughout the book and becomes a person who would make his worldly military father proud by being conscious of social issues. Discussed are the improprieties of the riots in Los Angeles, attitudes of people he meets in college, and a bartender in Winter Park, Fla., who expresses negativity toward blacks. At all times, Chet defends people of color and demonstrates his distaste for prejudice.
An incident regarding his early experience with alcohol while in high school was very moving and funny. Chester Patterson discovers that his father is now treating him as an adult, even though he is only 16. Underage drinking is not condoned, but when Chet gets into a problem of locking his keys in his dad's trunk after having a beer, the first person he calls for help is his dad. His friends are surprised that he is not grounded for his actions like they were. A strong bond with his father eventually develops and is sustained throughout the rest of the stories.
Kermit Moyer has an advanced educational background running through a Ph.D. in English, very similar to the educational track which his character was currently pursuing. "The Chester Chronicles" is Moyer's second book. "Tumbling," his first book, was a collection of short stories that received wide acclaim.
Well written in a first-person personae, Chester brings to life the trials and tribulations occurring in the 1950s and '60s. This book is not just for younger people; it is geared toward those who lived through that era.
This book is highly recommended as a good work of literature and entertainment.
Publisher's Weekly
Best-Sellers
Week of Jan. 18
Fiction
1. The Help; Kathryn Stockett; Putnam/Amy Einhorn; $24.95; 9780399155345.
2. The Lost Symbol; Dan Brown; Doubleday; $29.95. ISBN 978-0-385-50422-5.
3. Noah's Compass; Anne Taylor; Knopf; $25.95; 978-0-307-27240-9.
4. I, Alex Cross; James Patterson; Little, Brown; $27.99; 978-0-316-01878-4.
5. Impact; Douglas Preston; Forge; $25.99; 978-0-7653-1768-1.
Non-Fiction
1. Committed; Elizabeth Gilbert; Viking; $26.95; 978-0-670-02165-9.
2. Have a Little Faith; Mitch Albom; Hyperion; $23.99; 978-0-7868-6872-8.
3. Going Rogue; Sarah Palin; Harper; $28.99; 978-0-06-193989-1.
4. SuperFreakonomics; Steven D. Levitt; Morrow; $29.9; 978-0-06-088957-9.
5. Outliers; Malcolm Gladwell; Little, Brown; $27.99; 9780316017923.
Clark Isaacs is an accomplished book critic who is published in local newspapers and national book review lists. Visit Clark at http://clarkisaacs.ning.com.