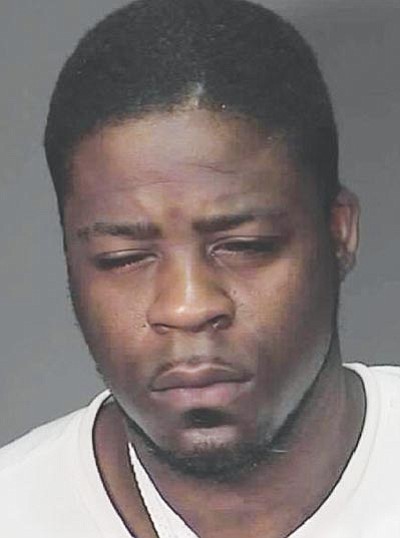 Originally Published: July 4, 2010 6:01 a.m.
KINGMAN - A 10-year-old boy is being credited with helping authorities arrest a man accused of stealing a car and then breaking into a home.
The boy was at home with his mother and two brothers, ages 11 and 14, when 30-year-old James Lee Lemon reportedly broke into their residence in the 3300 block of El Tovar Avenue around 4:15 p.m. Thursday. Lemon had allegedly stolen a car from a dealership on Stockton Hill Road earlier that afternoon and Kingman Police officers had tracked the suspect to the area.
Trish Carter, spokeswoman for the Mohave County Sheriff's Office, said it is unclear what Lemon's intent was when he broke into the home through the garage. He was unarmed and reportedly pleaded with the boys and their mother not to call police.
Carter said the 10-year-old boy feigned illness and told Lemon he needed to use the bathroom. Once there, the boy used a cell phone to call authorities.
In his call, which was released to the media by MCSO, the boy told the dispatcher that an adult broke into the family's home and that the man was having the boy's mom call someone to pick him up.
The boy remained calm throughout the entire 20-minute call, and let the dispatcher know when he was able to see squad cars pull up to his house.
Once they arrived, an officer helped the boy escape out the bathroom window.
Authorities entered the residence and found Lemon in the living room. Carter said Lemon fled to the garage, where he was arrested. The entire incident lasted around 30 minutes.
"This was a very wise young boy who brought this incident to a peaceful closure," Carter said.
Lemon is charged with four counts of kidnapping and one count of burglary, all felonies.
None of the four people inside the home were harmed.
Authorities believe Lemon was under the influence of drugs at the time.