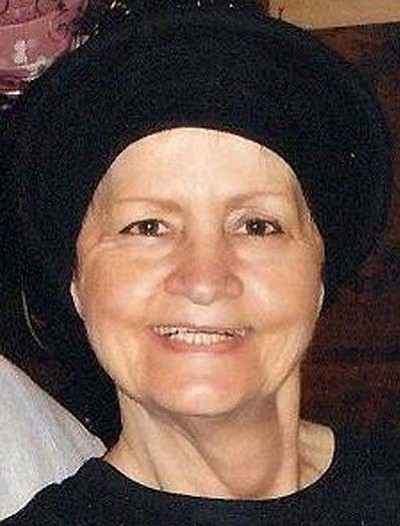 Originally Published: July 4, 2010 6:01 a.m.
Kathy Speers, 65, of Hot Springs, Ark., passed away on Thursday, June 17, 2010, at St. Joseph's Hospital in Hot Springs after a courageous battle with cancer.
Kathy was born on April 6,1945, in Kingman, Ariz., to the late Ode and Mable Lancaster. She was also preceded in death by a brother, Hank Lancaster.
Kathy was a person who was bold for the Lord. She never met anyone without lifting up Jesus, her Lord and Savior. She would always tell her family and loved ones to "Praise God and press on," when things didn't go the way they wanted them to in life. She was of the Pentecostal faith, served the Lord for many years and was a responsible for many coming to know the Lord.
Kathy is survived by her loving husband of 47 years, Willie Dale Speers Sr.; daughter, Wendy Smith (Stan) of Bonnerdale, Ark.; son, Willie Dale Speers Jr. (Rosaland); son, Daren Speers; daughter, Tamra Speers; and son Chad Speers (Tessa), all of Hot Springs; brother, Doyle Lancaster of Kingman; thirteen grandchildren; two great-grandchildren; several nieces, nephews and a host of friends.
Pallbearers were grandsons, D.J. Speers, Devin Smith, Skyler Foster, Landon Smith, Colten Speers and friend Zach Drake.
Honorary pallbearers were Dr. "A" of the Cancer Treatment Centers of America, Zion, Ill.; Arkansas Hospice and the fifth floor nursing staff at St. Joseph's Hospital; Dr. Martin; friend, Jenny Kelley; cousin, Sharon Donathan; extended family, Nancy McWilliams Hull and Richard McWilliams; and all that knew and loved her.
Visitation was from 6:30 to 8:30 p.m. Monday, June 21, at Hot Springs Funeral Home. Funeral services were at 10 a.m. Tuesday at Hot Springs Funeral Home. Burial followed at Speers-Graves Cemetery in Jessieville.
Guest register at www.hotspringsfh.com.
More like this story