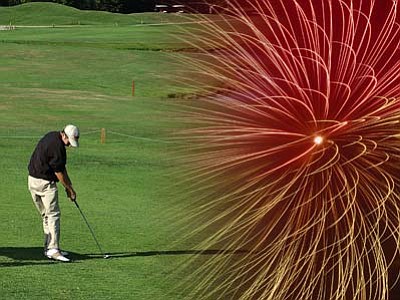 Originally Published: July 4, 2010 6:01 a.m.
It is the 4th of July and our great day of celebration here in Valle Vista.
The events for the day include a golf tournament (sign up at 7 a.m., tee off at 8), food, raffle, fifty/fifty, children's games, music, and of course our fantastic fireworks display. Be sure to join your friends and neighbors here for a fun-filled 4th.
•••
Now that the hot summer weather is here, our pool is a great place to cool down. The pool is open from 8 a.m. to 8 p.m. every day and water aerobics are held every Monday, Wednesday and Friday at 9 a.m. You may purchase a pool key at the VVPOA office.
•••
I have not been able to do this column for a while because my husband Don was ill and I needed to devote my time to taking care of him.
I'm sorry to say Don passed away last month at the Heart Institute in Phoenix.
I want to thank everyone for their calls, cards and prayers at this time. My family and I greatly appreciate it and it's wonderful to know I have so much support in our community.
We will hold a memorial service for Don this month.
More like this story