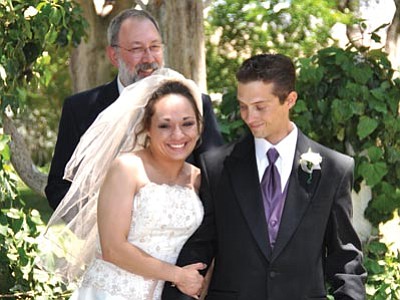 Originally Published: July 4, 2010 6 a.m.
Theresa Lopez and Donald Stickrath were married June 20, 2010, in Metcalfe Park in Kingman.
Lots of family on the groom's side were present as they live in the area. The mother of the bride is Melva Grant; the mother of the groom is Alice Kuhn. The bride's sisters are Carmelita Lopez, Angela Durbin and Melissa McElrath.