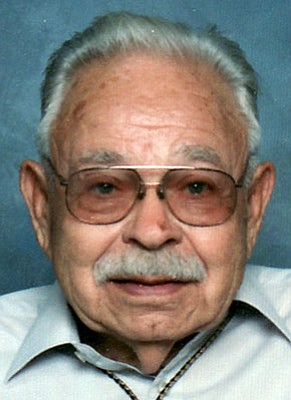 Originally Published: July 7, 2010 6:01 a.m.
Norman Klein died Saturday, July 3, 2010, at the Gardens Rehabilitation Center, Kingman, leaving his wife of 74 years, Irene, and daughter, Marguerite Steele of Kingman.
He also leaves three grandchildren, John Steele of Kingman, Jeff (Chris) Steele of Las Vegas and Cynthia (Pete) Norris of Lake Havasu City.
Norman was a steamfitter welder, a member of California Pipe Trades for 55 years.
He worked on oil refineries in Arabia, South America and Costa Rica, and all over the United States.
No memorial services will be held.