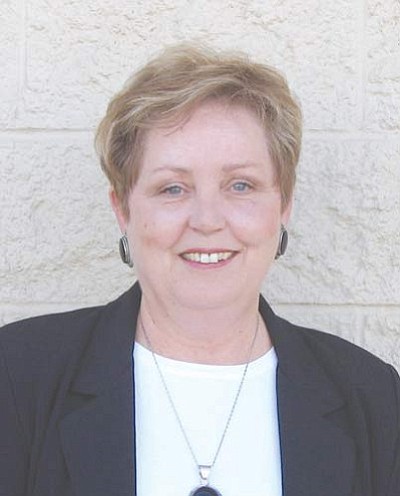 Originally Published: July 8, 2010 6 a.m.
KINGMAN - After more than seven months of discussions and fine-tuning, the Kingman City Council on Tuesday once again voted to table an amendment to the city sign code that would have set new regulations for signs that use light-emitting diodes, or LEDs.
The matter has been repeatedly shuffled between Council and the Planning and Zoning Commission since the issue was first broached in December over concerns that the nighttime brightness of the Ridgeview Dental sign at 2535 Hualapai Mountain Road was too intense.
For months, planners, councilmembers and city staff have been working to craft regulations that protect the general public and conform to the city's anticipated growth level, but that are still fair to the sign owners themselves.
And that conflict arose once again on Tuesday, when Council agreed that the proposed amendment was too indistinct with regards to allowing animations on LED signs.
The amendment as written would only allow signs to display static images and transition effects, with a minimum duration of 1 second per image.
That language concerned Councilwoman Erin Cochran, who asked Development Services Director Gary Jeppson whether or not she could hypothetically display a walking turkey animation in honor of Thanksgiving.
Jeppson explained that any animation would require Council to abolish the proposed 1-second minimum duration, since animation by its very nature requires frequently changing images to create the illusion of movement.
Vice Mayor Robin Gordon argued that animation was a critical component of modern LED signs, and something she felt should not be limited, save for strobe-like flashing that would be distracting to motorists. To maintain the animation ban, she said, would take away much of the incentive of buying such a sign.
"Part of the reason for these types of signs is to draw attention to a business owner's business," Gordon said. "And I think that's one of the components that, if I was going to buy a sign, I would want to be able to use."
Gordon added that she had reservations about the new LED regulations since the issue was first brought up, arguing that sign owners in town have been very responsive about lowering their nighttime brightness after the initial complaints were filed. She went on to question whether the city even needed a new LED sign ordinance, given the fairly small number of them in town and the owners' willingness to cooperate with their neighbors.
Mayor John Salem said he, too, did not want to limit animation, only flashing. But neither City Manager Jack Kramer nor City Attorney Carl Cooper could come up with a proper distinction between the two, since animation typically requires individual diodes to "flash" on and off, even if the whole image doesn't appear to be.
Councilwoman Janet Watson was the only councilmember to take a stance against allowing animation, arguing that there was still a safety factor involved. She noted that the city has already effectively agreed to compromise with LED sign owners by reducing the original 4-second minimum message duration to 2 seconds, then 1 second.
"Unless we're going to turn into a Vegas, I don't think we want animation and flashing and all that stuff," she said. "Yes, you want to get people's attention, but to what degree?"
Even so, Watson agreed with Gordon that Council's best bet was to send the amendment back to staff for further fine-tuning, including distinct definitions as to what constitutes animation versus flashing, and how the two are distinct from one another. Gordon made a motion to that effect, arguing that it was important for the city to get the definitions right, and Cochran seconded. The motion passed 6-0, with Councilwoman Carole Young excused.
Elsewhere on the agenda, Council unanimously voted to deny a rezone request from Mike J. Caswell, who had sought to rezone his property at 4938 Stockton Hill Road from C-2: Commercial, Community Business to C-3: Commercial, Service Business. Council agreed with the findings of city staff and the Planning and Zoning Commission that Caswell's intention to use the land for his ironworking business was inappropriate for the surrounding properties and constituted spot zoning.
Council also approved a pair of development agreements with Kingman Regional Medical Center and Mohave State Bank to partially finance the construction of a new traffic signal on Hualapai Mountain Road at the intersection of Railroad Street and Mission Boulevard. The traffic signal, which was identified as one of Council's top capital improvement priorities last year, will cost the city roughly $225,000.
The development agreements with KRMC and MSB, who both own land in the immediate vicinity of the intersection, will cut the city's share of the cost by $50,000.