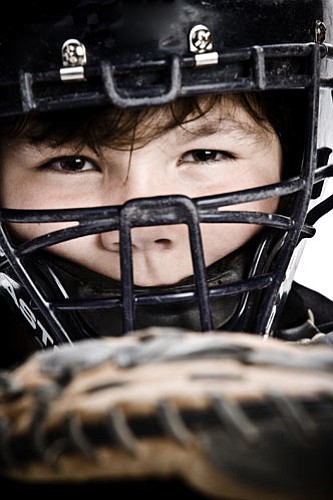 Originally Published: July 11, 2010 6:03 a.m.
It's a young boy's first real dream. It's when a boy thinks nothing of the impossible, believing that anything can be accomplished. A trip to Williamsport, Pa., wearing a region uniform and playing on national television at the Little League World Series in August is about realizing a dream, while for most boys, it's understanding that sometimes dreams don't come true.
Getting to Williamsport is one of the most, if not the most difficult journeys in sports. Take for instance the kids in District 9 playing this week at Southside Park. The champion advances to the state tournament, and if they prevail there, they move on to the West region tournament in San Bernardino, Calif. Winning that tournament punches their ticket to Williamsport.
That's a heck of a lot of teams to have to go through to realize a dream. And truth be told, the ultimate dream is winning the World Series. That is another 15 teams that have to be defeated for the dream to be fulfilled.
Long ago when Jimmy Carter was president, I was a 12-year-old boy who had this dream. If that boy was in Kingman Little League today, I'd be very sad.
Unlike the Little League in Kingman when I grew up here, there are now two Little Leagues in Kingman. This past season, Kingman North and Kingman South each had four teams in the 11-12-year-old Majors division. Though the leagues were separate, there were interleague games.
For those that have followed District 9 over the past few years, they have come to see Yuma as a force. Yuma may not win every division every year, but when they enter a District 9 tournament, all eyes are upon them.
Kingman has had some success in district and so has Lake Havasu. But neither town is a year-in, year-out threat like Yuma. What's the difference? Yuma has one league while Kingman and Havasu have two.
By having two leagues, we're watering down what should be our very best team. The top 12 or 13 boys in Kingman are being asked to sacrifice their dream of Williamsport so others can have a chance to play a few games at the district level.
The best players deserve the best shot of playing on TV with the folks back home in Kingman watching them on ESPN. Baseball in Kingman is a very small pond, and if we want to dream about swimming in the giant Little League ocean, we can no longer afford to split our pond in two.
Today, there's a line drawn between North and South in Kingman Little League. Perhaps the original split in 1981 made sense back then, but it's time to go back to one league. That line between North and South didn't come from the kids; it came from the adults in charge. If these adults truly care about the kids, they'll put their resentments aside and do the right thing.
Why can't the adults in town get along - just a little - to give our boys some big-time dreams? How come the very slight chance of a team from Kingman going all the way has to be cut off at the knees from the start?
I've heard the argument about having two all-star teams gives more kids the all-star experience. To that I ask, "How about we give our best kids a real chance at playing in Williamsport?"
I've heard rumblings on the street about Kingman returning to a one-league format. Obviously, I'm all for it. It's up to the adults who are in charge.
Are they in favor of letting boys realize their dream?