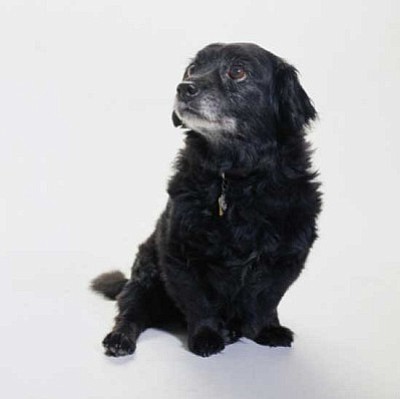 Originally Published: July 15, 2010 6:01 a.m.
KINGMAN - A Golden Valley woman got some help with her animal sanctuary from the County Planning and Zoning Commission, but not without a battle. After two failed motions, the commission unanimously approved Hillarie Allison's request for a zoning use permit for Rescue Unwanted Furry Friends Foundation, but the permit is only valid for six months.
Commissioner Joseph Morabito felt that would be enough time for county staff to finish work on the updates to the county's animal zoning and control ordinances and it would stall further court action against Allison.
In April, Allison was cited for operating a kennel without a license and being over the county's limit of four dogs without a kennel license.
The Arizona Corporation Commission approved the changes to RUFFF's non-profit status on June 29; similar paperwork is pending approval of the Internal Revenue Service.
The county has a pending civil case against Allison for the violations. If the zoning permit had not been approved, the county would have required Allison to start reducing the number of dogs at the facility by 50 a month, until she reached the limit of 4 dogs.
Now, Allison has some time to attempt to come into compliance with county health and zoning codes. She will still have to reduce the number of animals at the sanctuary but not as drastically as required by the court order.
Allison and several of RUFFF's volunteers pleaded passionately with the commission to approve a permit for the sanctuary.
Allison said she worked with staff to get a kennel permit, but the combination of trying to work, take care of the animals and the illness and death of her husband all had a part in the process.
She agreed that the sanctuary wasn't perfect, according to the county's regulations, but all of the money she earned or collected went to taking care of the animals first and the property second, she said.
Frank Costigan, a call-in talk show host for a local radio station, said his station has been having a debate for the last few months about RUFFF. Most of the people who have called in feel that the county's ordinances are out of step with the rest of the nation when it comes to animal sanctuaries.
Animal sanctuaries are different from kennels, Costigan said. Kennels are designed to provide boarding, breeding and grooming services for a profit. Sanctuaries are non-profit organizations designed to help save and adopt animals, he said.
"Until we have a mandatory spay and neuter ordinance, we have to do something," said volunteer Barbara Dorf. "(Allison) has devoted her life to this, only because of the need, not because she's looking for these animals."
"If you have a limited income, isn't there some point where you have to say that's enough?" asked Commissioner Jack Pozenel.
"I do think there should be a point, but this (the permit) is just to cover the number of animals (Allison) has now," Dorf said.
Allison said she knew she reached her limit about a year ago and stopped taking animals at that time. But when someone drops a litter of puppies on her doorstep, she's not going to take them to the animal shelter where they will likely be killed.
Commissioner Kristal Gibson made a motion to deny RUFFF a permit, saying that homes and families had moved into the area and the sanctuary was no longer appropriate. The motion failed by a 4-3 vote. A motion to continue the item for 90 days until the new kennel ordinances could be finished and approved also failed by a 5-2 vote.
County Deputy Civil Attorney Dolores Milkie explained that while continuing the issue would stall any further actions against Allison by the County Health and Planning and Zoning departments, it would not stop the county's court actions against Allison. According to a court ruling, Allison had to get a zoning use permit for the property today or the court would rule that she would have to start reducing the number of dogs immediately, Milkie said.
Morabito then made a motion to approve a permit for six months, which was unanimously approved by the commission.