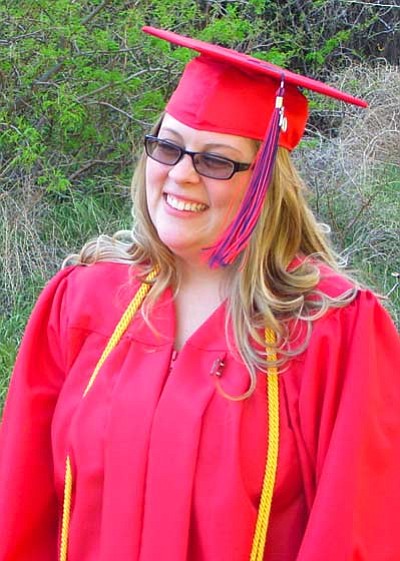 Originally Published: July 25, 2010 6 a.m.
Ashley Suzanne Wolsey, Kingman High School graduate Class of 2005, graduated from Dixie State College in St. George, Utah, on May 7, 2010, with an Associate of Applied Science degree with honors in Nursing.
Ashley is the daughter of Ronald Wolsey of St. George and Shelly Wolsey of Kingman, and the granddaughter of Betty Head of Kingman and Thelma Wolsey of Las Vegas. She will reside in St. George and continue her education.