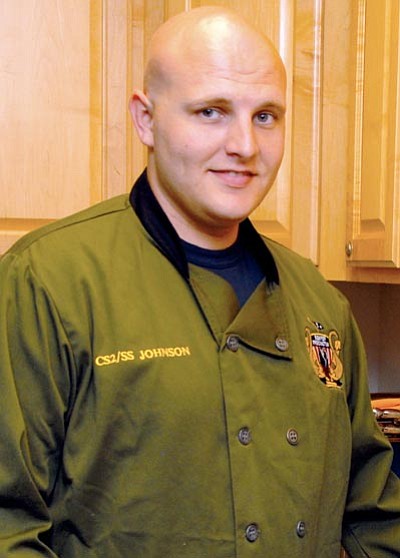 Originally Published: July 25, 2010 6 a.m.
Petty Officer Charles Johnson, the son of Richard and Mary Johnson of Kingman, recently extended his Navy career by re-enlisting for six years at Commander, Submarine Force, Atlantic headquarters in Norfolk, Va.
He joined the Navy in 2002 after graduating from Kingman High School. His dad wanted him to join the Navy, even though he was retired from the U.S. Army, so he joined when he was 17.
He loves to cook and wanted to be a chef. As a culinary specialist in the submarine force, he operates kitchens and dining facilities on submarines and shore-based commands; orders quantities and types of food items; plans and prepares menus; maintains financial budgets; and serves as personal food service specialists on admiral's staffs and for the commanding officer aboard submarines or at shore bases.
More like this story