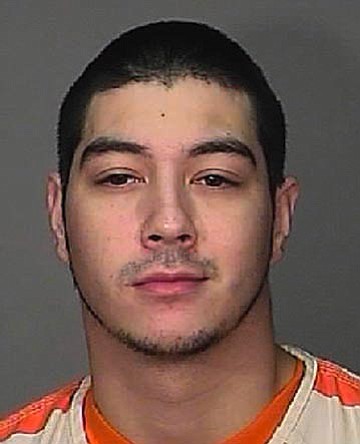 Originally Published: July 26, 2010 6:01 a.m.
KINGMAN - Jessie Padilla, the state-witness-turned-fugitive in the March 2009 home invasions case, is fighting extradition from New Mexico.
Padilla was arrested in June by police is Portales, N.M. He had fled Arizona several months earlier, shortly after entering into a deal with prosecutors in which he agreed to testify against five other defendants charged with breaking into three homes on the night of March 15, 2009, in exchange for a reduction of charges.
Mohave County Prosecutor Doug Camacho has since rescinded the deal and reinstated the original charges. He had intended to go forward with a trial in Padilla's absence until the 23-year-old was found living in New Mexico with a girlfriend.
Camacho said a governor's warrant, used to extradite suspects from outside of the state in which the defendant is charged, has been issued. He said those proceedings would take about a month.
Both Padilla and co-defendant Chad Weitherow, 37, were set to go to trial Aug. 9, but those dates were pushed back several weeks in separate hearings for each defendant Friday.
Weitherow faces 61 various charges in connection with the break-ins. The other suspects, including Padilla, face more than a dozen charges.
Camacho explained that the disparity was due to the fact that Weitherow is alleged to have participated in all three of the home invasions, while the five others are suspected of only participating in one or two.
Weitherow is also charged with barricading himself in the last home for several hours and starting a fire that caused substantial damage to the residence. He was arrested by authorities inside the home.
Christopher Holder, 25, was sentenced in May to 18 months in prison for his role in the invasion. Mark McLennan, 20, is serving a 21-year sentence.
More like this story