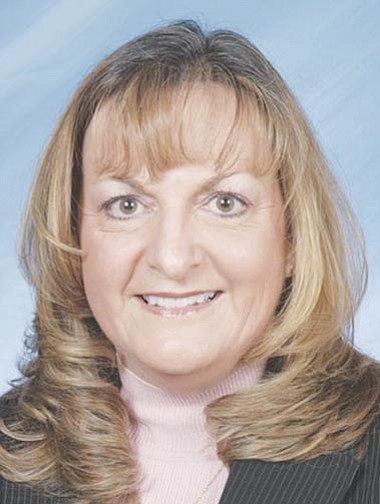 Originally Published: July 29, 2010 6 a.m.
KINGMAN - The Kingman Area Chamber of Commerce is set to welcome its first new president and CEO in 19 years this Friday at its annual meeting in the Powerhouse.
Pam Wilkinson took over for former president and CEO Beverly Liles on Wednesday, several weeks after Liles herself vacated the position and moved to California after a near two-decade tenure in the Chamber's top gig. Wilkinson, herself a transplant from Napa, Calif., will take advantage of Friday's meeting to introduce herself to Chamber members.
The meeting, which begins at 6 p.m. in the Chamber's headquarters at the Powerhouse Visitors Center, 120 W. Andy Devine Avenue, has been dubbed "The Starting of a Brand New Day," and will also feature the annual swearing-in of a new board of directors and executive board, including Wes Hassell of Realty Executives as the new chairman, attorney Tom Price as president-elect, Gary Hanson of Mission Bank as treasurer and Matt Ladendecker of Edward Jones Investments as secretary.
The Chamber is also set to induct several new regular board members, including Dora Manley of Dora's Beale St. Deli, Susan Haynes of Riata Valley Dental, Tony Campbell of Mother Road Harley-Davidson and Kevin Schleeter of Mohave State Bank.
Dinner for the event will be provided by the Dambar & Steak House and served by the past chairs of the Board of Directors, with entertainment provided by DJ Art.
The event is open to Chamber members and their guests only, and tickets are $15 per person, available at Century 21-Highland Realty, Dora's Beale St. Deli, both branches of Mohave State Bank and at the Chamber's offices.