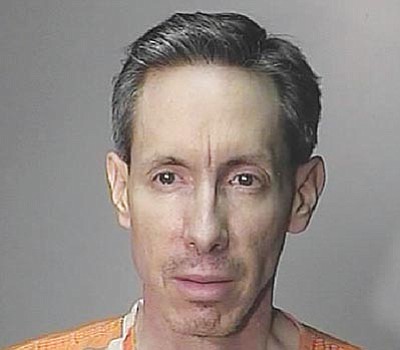 Originally Published: June 10, 2010 6:01 a.m.
KINGMAN - Charges against polygamist sect leader Warren Jeffs have been dropped in Mohave County.
County Attorney Matt Smith filed for a motion to dismiss charges in the case Wednesday based on the fact that the two alleged victims no longer wanted to proceed with prosecution.
According to the motion, the victims felt that 54-year-old Jeffs had already served more jail time in Arizona than he would receive if convicted in the two cases.
The victims were also aware of an outstanding case against Jeffs in Texas where he faces, among other charges, a first-degree felony charge of sexual assault of a child. Smith said the victims wanted Jeffs to face those charges as soon as possible.
The first of the two trials against Jeffs was set to begin Nov. 2. He was being tried in Mohave County on two counts of sexual conduct with a minor stemming from marriages allegedly arranged by him involving underage girls that occurred in Colorado City, where the Fundamentalist Church of Jesus Christ of Latter Day Saints church is based.
Jeffs has been in the Mohave County Jail since February 2008. He was sentenced to two consecutive sentences of five years to life after being convicted in Utah on two counts of rape as an accomplice for his involvement in the marriage of an underage girl to an older man.
Smith's motion added that Jeffs has had significant medical problems while housed in the Mohave County Jail, including treatment for hunger strikes, and that "it would be impractical and unnecessary to spend taxpayer money on this defendant under all the above mentioned circumstances."
Smith was not available for further comment.