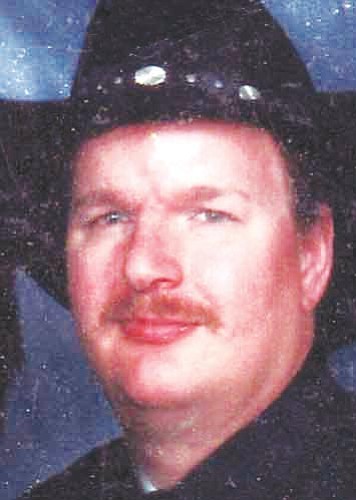 Originally Published: June 17, 2010 6:01 a.m.
KINGMAN - The local chapter of the Christian Motorcyclists Association will hold a memorial ride for one of its fallen members this Saturday.
Ken Grantham, 45, was killed while riding on his motorcycle down Andy Devine Avenue the afternoon of Dec. 21. A man driving a pickup truck turned into Grantham's path. Grantham clipped the back of the truck and lost control.
The driver, 74-year-old William Eugene Shelley, did not stop after the accident and proceeded down Fairgrounds Boulevard. He was arrested several days later on a felony charge of leaving the scene of a fatal accident. He is currently out on bond with a trial set for next month.
Gran-tham's widow, Lequita, said her husband was on his way home from work at Southern Finishing when the accident occurred.
"He always called me on his break at 8:20 a.m. and 11:20 a.m.," she said. "He called me at 11:20 a.m. and said he had to gas up the bike on this way home but that he'd be home by 3 p.m."
Grantham was born and raised in Bay City, Mich. He moved to Golden Valley around 2001. He and his wife were married for 8-1/2 years. He had three step-children, 10 grandchildren and six great-grandchildren.
Lequita said Ken loved the freedom of the open road and rode his bike year-ride.
"I'd see him go out there in the winter and scrape the ice off of the seats," she said.
Lequita said her husband often said that when it was time, he wanted to go out on his motorcycle. She said Saturday's ride would mean a lot to him.
Riders will meet in front of the Flying J on Andy Devine at 8:15 a.m. with kick stands up at 8:30 a.m. The riders will travel out to Williams and return later in the day to Kingman. Memorial patches will also be available.
For more information, call Dusty at (928) 279-2339.
More like this story