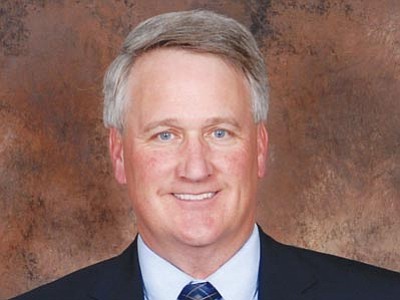 Originally Published: June 20, 2010 6:01 a.m.
Summer classes, both credit and non-credit, are underway at Mohave Community College and fall enrollment starts soon.
Returning students will be able to register online beginning Monday, June 21, and walk-in registration for all students begins July 6, with offices open from 7 a.m. to 6 p.m. Monday through Thursday.
New this fall will be a certificate program for supervisors in industrial-oriented work environments. The program will prepare students for a career as a supervisor in a wide variety of industries.
Courses within the program will include Basic Trades Safety, Human Behavior in the Workplace, Supervisory Techniques, Principles of Management, and Human Resources Management. Graduates will have the skills to achieve organizational goals, increase human resource productivity and maintain compliance with various workplace laws and regulations.
This certificate will position job applicants for employment at above-entry-level wages and will help those already in the workplace to make successful bids for advancement.
Also new for fall is a series of nine one-credit-hour classes designed to prepare people already working in the field of early childhood education for the Child Development Associate credential. The CDA credential can be applied for, and the fee paid, after completion of instruction and 480 hours of experience working with children.
The CDA pathway of classes was developed for Headstart assistants and other childcare workers who want to learn the basic principles of early childhood education. Three classes will be offered this fall, and six in the spring. Classes will take place in the evenings or Saturdays so childcare workers' schedules are not interrupted.
In a move to assist MCC nursing students with their further education, the college has signed a partnership agreement with St. Joseph's College of Maine, which has agreed to accept 96 credit hours from MCC toward a bachelor of science in nursing from SJCM. MCC also has 90/30 or three-plus-one agreements with Northern Arizona University and Northcentral University, a private institution in Prescott. These agreements mean a substantial savings for students in tuition.
Another cost-saving agreement has been forged by MCC with the Barnes and Noble bookstores on the campuses. In the fall, students will be able to rent textbooks at a significantly reduced rate, instead of purchasing them outright and reselling after the class has ended.
The MCC catalog for 2010-2011 and the class schedule for fall are posted on the MCC Web site at www.mohave.edu/catalog. For details about careers you can prepare for through programs of study at MCC, stop by the campus and talk with a career counselor or academic advisor.
Michael Kearns is the president of Mohave Community College, which serves the people of Mohave County from four campuses and through distance education. You can send questions for him by e-mail to: mkearns@mohave.edu or by mail to: 1971 Jagerson Ave., Kingman, AZ 86409.
More like this story