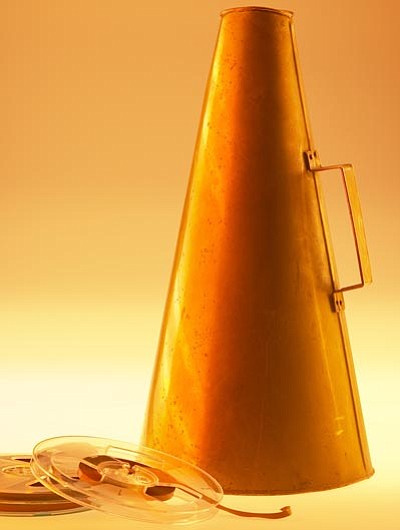 Originally Published: June 28, 2010 6:01 a.m.
KINGMAN - A local woman is hoping to drum up interest in all aspects of filmmaking by establishing a new club for Kingman residents.
Elona Roybal, 34, is inviting those interested in everything from screenplay writing to producing and acting to an informal first meeting at 1 p.m. Sunday, July 11 at Centennial Park, in the area across from the library on Burbank Street.
Roybal, who produced two music videos of her own last year and just finished work on a screenplay for a short western, said the idea is to get interested individuals together to possibly produce short films.
Roybal has approached Brenden Theatres and said they have expressed initial interest in hosting a film festival for the movies that are made.
"I'm just trying to get people together - experienced or not - and just do our own thing," she said.
Roybal shoots her pieces on a Panasonic 3CCD and said that filmmaking doesn't necessarily require a lot of money.
"If you have a good story and good characters, you can make a good movie on a small budget," she said.
Roybal currently works at Walmart but said she hopes to turn her projects into a career. In addition to her original music videos and western screenplay, the amateur filmmaker is also working on a full-length feature film with a post-apocalyptic theme. "I like the whole process of filmmaking," she said. "It allows someone to be creative, to think up a whole new world."
Depending on interest at the first meeting, Roybal said the group's efforts could expand to include working with students at the high school.
For more information on the club, contact Roybal at (928) 377-6919.