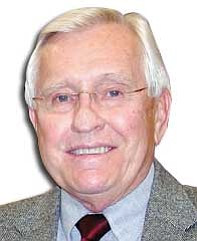 Originally Published: March 15, 2010 6:05 a.m.
KINGMAN - Golden Valley resident Luca Zanna is moving forward with his plan to recall District II Supervisor Tom Sockwell. He plans to pull the paperwork for the recall effort today before the Board of Supervisors meeting.
Zanna will have to collect more than 3,700 signatures. He has 120 days to circulate and then return the signatures to the County Elections Department for verification. The Elections Department has 10 days to review the petitions before sending them to the Voter Registration Office. That office has 60 days to check the signatures and then return the petitions to the Elections Department to be placed on the ballot.
Zanna has said that the new written county policy preventing politicking on county property and the new requirement to check guns infringes on residents' First and Second Amendment rights.
He first found out about the county's unwritten policy against politicking in November when he was asked to stop passing out flyers before a town hall meeting held in the County Administration Building by Sen. John McCain.