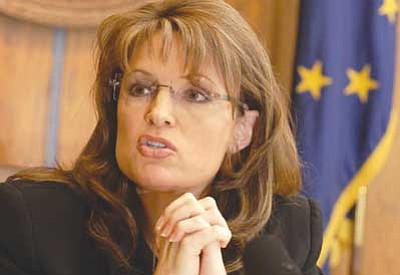 Originally Published: March 26, 2010 6:01 a.m.
KINGMAN - Need a lift to see former vice presidential candidate Sarah Palin at the Tea Party Express Showdown in Searchlight, Nev., Saturday? Kingman Cab Co. is running a shuttle van to the event and has eight seats left.
The cost is $25 per person for a round-trip ticket. The van leaves at 8:45 a.m. Saturday from the parking lot in front of the new Safeway on Stockton Hill Road.
"I think this grassroots event is a big deal," said Kingman Cab Co. owner Keith Nelson.
"I just wanted to provide an option for those people that might not be able to go."
Nelson hopes to fill the van before Saturday.
The Tea Party event runs from noon until 2:30 p.m. in Searchlight. It is free and open to the public. For more information, visit www.teapartyexpress.org. To reserve a seat on the van, call (928) 263-6113 or 753-1222.