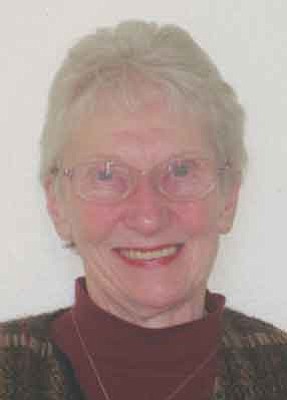 Originally Published: May 21, 2010 6 a.m.
I ended up with a "But Mom, I promise ..." puppy. At first, I told my 15-year-old she couldn't keep him - I didn't care how cute he was. Snuggled in the palm of my hand, the 1-1/2-pound ball of white fluff gazed intently at me with rich brown eyes that took up most of his tiny face.
A trusting innocence poured right out of those dark round pools, and of course, I gave in.
It wasn't long before my daughter took off in a teenage whirlwind, and you can probably figure out the rest.
For years, I complained about this needy little creature, needing to be cleaned up after, needing to be fed, needing to be walked, needing, needing ...
The ensuing years, wrought with injury, led me to the pain of isolation in the desert wilderness, and this proved to be almost too much to bear. I had sunk into a deep depression and considered taking my life. Never had I experienced such loneliness.
Then, in the neediness of my despair, I clung to the grown-up 7 pounds of softness as it burrowed into my arms, and I felt his little heart beating close to my own.
"Kissing" my tear-stained cheek, this warm puppy - that God had known I would eventually be needing - catered to the pain of my broken heart, watchful for its mending.
With tender vigilance, he guarded my fitful sleep and filled the waking moments of each new day with joyful greeting.
Although snarled up in the insanity of self-destructive thinking, I knew that I was needed in this day. The isolation could not consume me, for the gift of shining bright eyes made it known that I was also given what I needed in this day.
Dearest Lord, you arranged for my care from the moment you breathed life into that which is me. You thought of the minutest details and left out nothing. How can I despair in the face of this kind of love? Amen.
Today I give thanks for the gift of what I need in this day, and if I can't find the gift, I will stop, look, listen, and feel, until it is revealed to me. I might not recognize today's gift until tomorrow, but I will believe it is there and give thanks anyway.
Adapted from "Out of the Desert, Softly" by Dianne Finnegan Wilson. You may e-mail Ms. Wilson by visiting www.pensepublishing.com.
More like this story