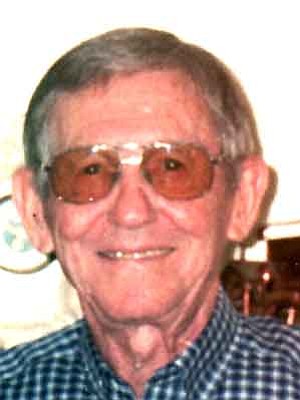 Originally Published: May 21, 2010 6 a.m.
Philip Hecker, 86, passed away Thursday, May 13, 2010, in Kingman.
He was born Oct. 25, 1923, in Belfield, N.D., to Mike and Elizabeth (Friedt) Hecker. He attended Belfield Public School.
Phil married Caroline Schaff on Aug. 31, 1949. They farmed and ranched in the Belfield area.
After retiring from farming and ranching in 1969, he went to work for the National Park Service.
He worked as a fire control aid, supervisory park ranger and acting superintendent.
During this time, he worked at Theodore Roosevelt National Park in North Dakota, Big Horn Canyon National Recreation Area in Montana, Grand Canyon National Park in Arizona, Lyndon B. Johnson Ranch in Texas and Chaco Culture National Historical Park in New Mexico, before retiring in Kingman.
Upon retiring from the National Park Service after 20 years, Phil worked as a security guard at the Riverside Hotel in Laughlin, Nev.
He also worked doing home modifications for disabled persons for the state of Arizona.
Phil was considered Mr. Fix-It and loved gardening.
He also became very interested in computers and enjoyed learning about the different programs available.
He is survived by his wife of 61 years, Caroline; sons, Lynn (Jeanne) of Dickinson, N.D., Ricky of Kingman, Randy of Chandler, Ariz.; daughters, Michelle (Robert) Kessel of Belfield, Judy (David) Silbernagel of Strasburg, N.D. and Connie (James) Stephens of Kingman; brother, Albert (Audrey) Hecker of Bowman, N.D.; sisters, Caroline (Ivan) Cady of Rochester, Minn., and Selma Schmidt of Dickinson; 18 grandchildren; numerous great-grandchildren; and many nieces and nephews.
He was preceded in death by his parents; brother, Frank; and sisters, Katherine, Margaret, Ann, Elizabeth, Genevieve and Pauline.
A graveside service will be held at Queen of Heaven Cemetery in Mesa, Ariz., at a later date.
In lieu of flowers, donations may be made in his name to the Grand Canyon Association, P.O. Box 399, Grand Canyon, AZ 86023.