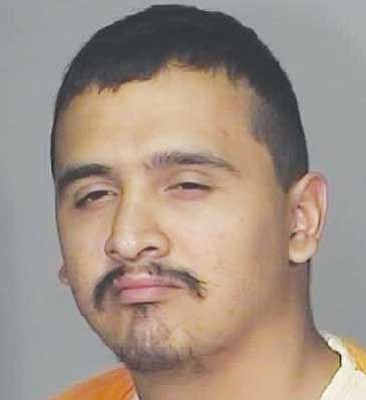 Originally Published: May 28, 2010 6:01 a.m.
KINGMAN - A north Kingman mother is furious that her young daughter's accused molester could be back on the streets without ever facing trial.
Prosecutor Megan McCoy also expressed frustration at laws that she says tie her hands in regard to trying a man who is apparently too mentally unstable to stand trial but cannot be committed to an institution against his will because he has been determined not to pose an immediate threat.
That means that 24-year-old Steven Bennett could be released from custody without facing trial on charges that he broke into a home on Ryan Avenue last summer and attempted to have sex with a sleeping girl inside. The girl had just turned 9 that day.
Several psychiatric evaluations done at the Arizona State Hospital in the last six months have found Bennett not competent to stand trial and not able to be restored even with treatment.
Similar findings were made several years ago when Bennett was hospitalized in 2003 for what doctors called substance abuse persistent dementia and poly-substance dependence brought on in part by the use of drugs, including inhalants and amphetamines.
Family members say Bennett has never been the same since being found laying on the side of a mountain when he was 17. He spent two weeks in a coma following the incident.
In July 2006, a North Carolina psychiatrist where he previously lived diagnosed Bennett with schizophrenia, which was later confirmed by the Federal Medical Center in the same state.
Bennett was arrested in Kingman last June after breaking into a family's home around 4:20 a.m. on the morning of the girl's birthday, wandering into the 9-year-old girl's room and attempting to have sex with her as she lay in bed.
The girl's mom heard someone enter the home and confronted Bennett when she found him in her daughter's room. The two exchanged punches, with Bennett cracking the mother's cheekbone and the mother giving Bennett a black eye. The mother used a hammer to threaten Bennett and make him stay until police arrived.
When questioned at the scene, Bennett allegedly gave answers that to authorities made him appear either delusional or psychotic. During court appearances made after his arrest, Bennett's behavior has been reserved, but the 23-year-old man often smiles for no apparent reason and stares straight ahead.
The girl's mother said her daughter has been terrified since the incident occurred. When kids were asked to share what they did on their birthday during an exercise at school, the mother said her daughter broke into tears. She is also unable to trust males, including teachers and doctors. "She had her appendix taken out the month after this happened and she was terrified because the doctor reminded her of (Bennett)," she said.
McCoy said she has attempted to seek help through Mohave Mental Health, but her hands are tied by an Arizona statute that says a person must present an imminent threat to themselves or others before they can be committed against their will.
She said doctors have determined that Bennett is essentially too unstable to be able to participate in his own defense and thus can't stand trial, but he does not present an immediate danger to others.
McCoy said that "imminent danger" loophole prevents the state from having Bennett civilly committed since he is over 18. The prosecutor is looking into whether someone can gain guardianship over Bennett and then have him committed. "I have no answers for her on how to feel safe again in these circumstances," McCoy said, referring to the victim.
A final ruling on the situation is expected to be made during a hearing scheduled for next week before Mohave Superior Court Judge Rick Williams.
The girl's mother said she doesn't know what she'll tell her daughter if Bennett is released without standing trial.
"She's waiting for something to be done," she said. "This most definitely has turned our world upside down."