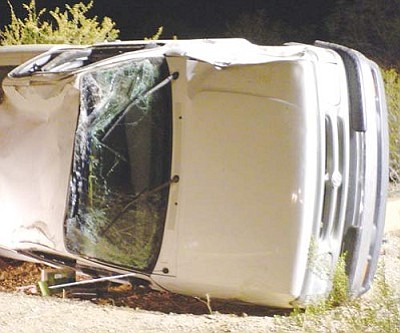 Originally Published: November 9, 2010 6:01 a.m.
KINGMAN - A 56-year-old Golden Valley man was killed over the weekend after his truck left the roadway and rolled several times.
Deputies with the Mohave County Sheriff's Office responded to the scene off of Jurassic Drive west of Egar Road around 12:30 a.m. Sunday morning, although spokeswoman Trish Carter said it appeared the accident occurred several hours earlier.
The driver was identified as Golden Valley resident Cristobal Cabello Martin. Officials speculated that he lost control of his 1997 Mazda pickup for an unknown reason before rolling several times. He was thrown from the truck. The accident was called in by a passing motorist.
The Sheriff's Office is investigating the accident.