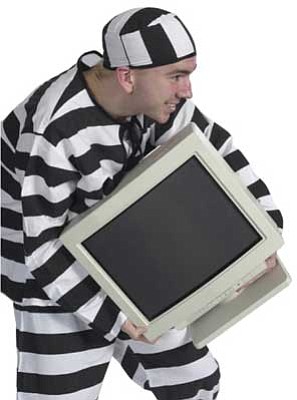 Originally Published: November 12, 2010 6:01 a.m.
KINGMAN - A 52-year-old man was arrested earlier this week on several burglary and stolen goods charges.
Steven Louis Wands is charged with burglarizing three Golden Valley businesses earlier this month. One business reported four air compressors, a pressure washer and a tool box missing Nov. 3, while another said a generator and tool box had been taken a day later. A third business said gasoline was siphoned from a work vehicle the same morning as the second burglar. Investigations by the Mohave County Sheriff's Office led deputies to a residence in the 3500 block of Chino Drive, where they saw a generator on the property. Deputies had one of the burglary victims respond to positively identify the item.
The deputies contacted Wands in regard to the stolen goods. He allegedly admitted to all three burglaries. Most of the stolen equipment was recovered. Wands was booked into the Mohave County Jail on three felony counts of burglary and two counts of trafficking stolen property.