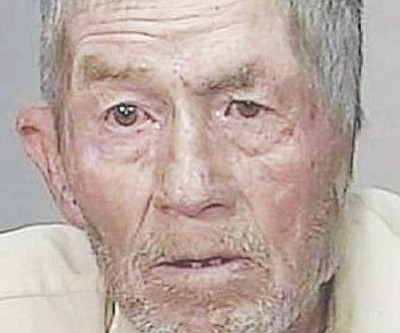 Originally Published: November 24, 2010 6 a.m.
KINGMAN - A 75-year-old man found guilty of leaving the scene of an accident that killed a Golden Valley man will be sentenced next month.
William Eugene Shelley waived his right to a jury trial and was found guilty last month by Judge Steven Conn based on police reports and evidence presented during court hearings in the last several months.
Shelley was arrested last year, eight days after the Dec. 21 accident that killed 45-year-old Golden Valley resident Kenneth Grantham, who was riding his motorcycle on his way home from work at Southern Finishing.
Grantham was headed west on his motorcycle on Andy Devine Avenue when police say Shelley turned into his path while making a left onto Fairgrounds Boulevard. Witnesses said Shelley's pickup hesitated after the crash before continuing down Fairgrounds. Grantham died within an hour of the accident.
An anonymous tip led police to Shelley's property in the desert off of N. Stockton Hill Road where they found the blue pickup with wooden slates on the side of the bed as described by accident witnesses.
Under terms of an agreement between the state and the defense, Shelley can receive no more than 7.5 years in prison when he is sentenced Dec. 10.
More like this story