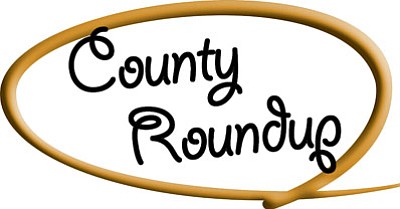 Originally Published: November 30, 2010 6 a.m.
From the Arizona Department of Environmental Quality
The Arizona Department of Environmental Quality is considering a pollutant discharge elimination system permit for the Virgin River Domestic Wastewater Improvement District in Beaver Dam. Beaver Dam is located north of the Grand Canyon in Mohave County. The wastewater plant serves the city of Beaver Dam and the district wants to discharge more than 36,000 gallons of treated wastewater a day into the Beaver Dam Wash, a tributary of the Virgin River. The Virgin River drains into the Colorado River. A draft of the permit and other information is available for review from 8:30 a.m. to 4:30 p.m., Monday through Friday, at ADEQ's office in Phoenix. To review the file, contact ADEQ's Records Management Center 24 hours in advance at (602) 771-4380. A copy of the documents can also be obtained by calling or writing to the office. Residents may submit comments or request a public hearing by writing to Sandra M. Francis, project manager; Arizona Department of Environmental Quality; Water Quality Division; 1110 W. Washington St. - 5415A-1; Phoenix, AZ 85007 or calling (602) 771-4666. All written comments must be received by ADEQ by Dec. 18.
From Today's News Herald
The Lake Havasu City Council unanimously voted Nov. 23 to replace current City Magistrate Clyde Andress with Justice of the Peace Jill Davis. Andress resigned earlier this month after Arizona Supreme Court's Judicial Conduct Commission recommended he be censured for his ruling in a girls softball league case. Andress had ruled that a player in the league involved in a harassment case should be reinstated. Andress will leave the bench on Dec. 10. Davis will continue her work as a justice of the peace as well as taking on the duties of the city magistrate.
The 28th Annual Lake Havasu Boat Parade of Lights is at 6:30 p.m. Friday and Saturday, Dec. 3 and 4. This year's parade will have 36 floats that will travel through the Bridgewater channel into the north basin of Lake Havasu, circle in front of Windsor Beach 4 of Lake Havasu State Park and then return through the channel. The London Bridge Yacht Club sponsors the parade. Visitors are encouraged to show up early for the show.
From the Colorado River Women's Council
The Annual Boombox Parade, organized by The Colorado River Women's Council, will be taking place on Friday, Dec. 3. The parade kicks off at 6 p.m. from Hancock Road and River Gardens Drive. More than 65 entries will march up Hancock to Gary Keith Park where the floats will circle the Christmas tree and continue the celebration. New this year will be the appearance of Boomer, a giant reindeer that has been chosen to be the parade mascot. Food and toy donations will be collected at the beginning, end, and along the route before the parade. Be sure to tune your boombox to K-Hits 104.9 for holiday music played in sync with the parade.
From Soroptimist International of Bullhead City/Laughlin
Soroptimist International of Bullhead City/Laughlin, Inc. is offering See's Candy Tuesdays through Fridays, 10 a.m. to 6 p.m., Saturdays 10 a.m. to 4 p.m. Dec. 1 through Dec. 23 at Colorado Place, 2580 Highway 95, Suite 101, (across from Smart & Final). The group is offering a wide variety of See's products starting at $6. There is also a small supply of See's sugar-free chocolates. Soroptimist International is a community service organization which works to improve the lives of women and girls in local communities and throughout the world. Contact Director Joy Souder at jsouder@mohavestbank.com or Director Diane Blythe at (928) 758-7055 for further information.
Compiled by Miner Reporter Suzanne Adams