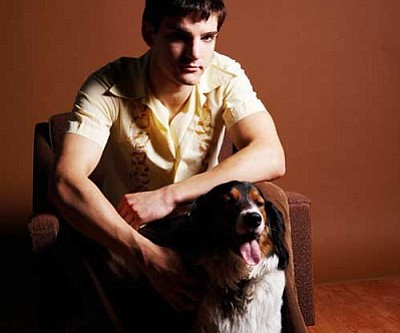 Originally Published: October 4, 2010 6:01 a.m.
KINGMAN - A group of concerned citizens are stepping forward to bridge the gap between pet owners, neighbors and Mohave County.
The goal of Guardian Angels for Pets is to be a go-between for a pet owner who feels he or she may have been wrongly accused of animal abuse or neglect. Working with Animal Control or any other county office can be intimidating, said group member Betsy Senn.
The group is hoping that pet owners under investigation will call them, allow them to investigate the complaint and then be a mediator between the owner and the county, and hopefully, prevent the problem from escalating into a legal issue, Senn said.
The idea is not to be aggressive or step on anyone's toes but to do what is best for the animals. GAP realizes that there are situations where animals need to be protected from abuse and neglect, but pet owners also need protection from unfounded complaints, she said.
"We're just a citizens' group that is concerned about pet owners being harassed," Senn said.
The group came about in response to the county's decision to change some of the planning and zoning and public health ordinances covering animals, she said.
Those proposed changes are supposed to go before the Board of Supervisors today. Senn and a handful of other pet owners, animal sanctuary owners and breeders have protested some of the changes, saying that they are too expensive, arbitrary and unnecessary. Their complaints included the requirements for quarantine kennels for every 10 animals, limits on the number of animals a person could have and the requirement to use cement for kennels.
After a Sept. 28 public meeting on the issue, the committee that suggested the revisions to the ordinance may make some changes before submitting it to the Board, Senn said.
The changes could include allowing kennels and sanctuaries to use sand instead of pea gravel or cement and allowing a person to keep four cats as well as four dogs, she said.
The Board will discuss the issue at its 9 a.m. meeting today in the County Administration Building, 700 W. Beale St. Pet owners who have had a problem dealing with county offices or residents who want to volunteer can contact GAP at sennasylum@npgcable.com or alandpauline@aol.com.