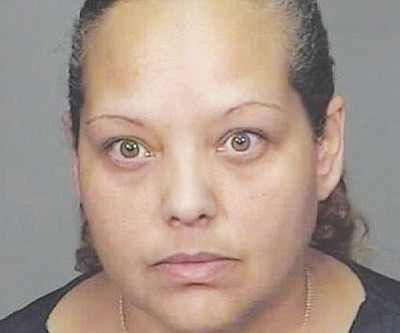 Originally Published: October 5, 2010 6:01 a.m.
KINGMAN - The former executive director of Sarah's House pleaded guilty Monday to stealing from the non-profit agency.
Ivy Minnie, 46, could receive anywhere from probation to two years in prison when she is sentenced by Judge Steven Conn Nov. 5. Minnie was arrested in July, six months after the Kingman Police Department began its investigation into unauthorized expenses charged to the Sarah's House credit card.
Police say the personal expenses included payments for her personal cell phone, personal insurance premiums, college books, tuition, personal vehicle registration, spa charges, restaurants and personal vehicle maintenance. The amount stolen is believed to be around $6,000. The charges were made from November 2008 to September 2009. The theft was discovered shortly after Minnie left her position last fall. She has been residing in Las Vegas since then. She is said to have changed or disguised bank statements in an attempt to prevent detection.
The Yavapai County Attorney's Office is handling prosecution of the case because of the relationship between Sarah's House and the Mohave County Attorney's Office. Sarah's House is a non-profit "safe haven" where victims of sexual assault undergo medical examinations.
Under terms of a plea agreement with prosecutors, Minnie pleaded guilty to theft in exchange for the dismissal of several other fraud and forgery charges. The deal left sentencing to the judge's discretion. The judge will also decide how much restitution Minnie will be responsible for, although she is ordered to repay $3,000 at her sentencing hearing next month.