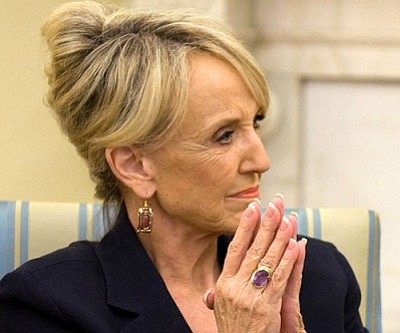 Originally Published: October 7, 2010 6:01 a.m.
BULLHEAD CITY
Arizona Gov. Jan Brewer will speak at a Bullhead City meet and greet at 1:30 p.m. Friday, Oct. 8, at Bullhead City VFW Post No. 10005, 1611 E. Marble Canyon Drive. Brewer is running for a full term as Arizona governor against Democrat Terry Goddard.
Brewer filed a motion Tuesday stating her opposition to foreign countries' participation in the U.S. Department of Justice's challenge to SB 1070, Arizona's new immigration enforcement law that was passed in July. A federal court has temporarily put some parts of the law on hold until a decision can be made on whether the law interferes with federal immigration laws.
Mexico and 10 other foreign governments have asked the U.S. Ninth Circuit Court to be allowed participate in the appeal.