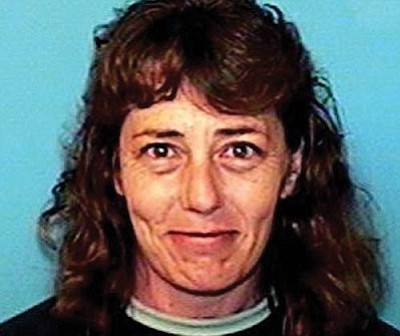 Originally Published: October 10, 2010 6 a.m.
KINGMAN - Prison escapee John McCluskey isn't the only one who wants a second chance at the grand jury.
The attorney for Casslyn Welch, the woman who allegedly helped McCluskey and two other men - Tracy Allen Province and Daniel Renwick - escape from the Arizona State Prison-Kingman Complex in July, has also asked that his client's case be remanded to the grand jury.
The attorney is arguing the same grounds as McCluskey's attorney, that the grand jury was given incorrect instructions by the prosecutor, that the grand jury heard highly prejudicial information regarding how McCluskey and Welch were related to each other, and that two of the jurors may not have been qualified to hear the case.
McCluskey, Welch and Province are facing charges of kidnapping, armed robbery and aggravated assault with a deadly weapon in Arizona.
The charges stem from the hijacking of a semi-truck on Interstate 40 by Welch, McCluskey and Province that occurred after Welch allegedly helped the three men escape by throwing wire cutters over a fence on July 31 and they couldn't find the getaway vehicle in the desert.
Renwick was able to locate the getaway vehicle and left them behind. He was captured Aug. 1 after a shootout with police in Colorado.
Province, McCluskey and Welch are also facing federal charges of conspiracy to commit carjacking, carjacking resulting in death, tampering with a witness, conspiracy and other crimes linked to the death of Greg and Linda Haas of Tecumseh, Okla.
Province, McCluskey and Welch allegedly hijacked the couple at a rest stop on I-40 for their travel trailer. The couple's burned bodies were found in their travel trailer Aug. 4 on a ranch near Santa Rosa, N.M.