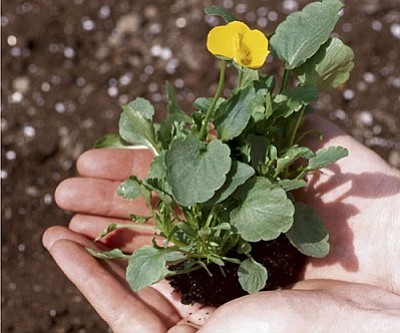 Originally Published: October 19, 2010 6:01 a.m.
KINGMAN - Kingman Area Master Gardeners will present a Preparing for Spring workshop from 9 a.m. to 1 p.m. Saturday, Oct. 23, in Hualapai Mountain Medical Center Conference Rooms A & B. The hospital is located at 3401 Santa Rosa Drive.
There is no charge for this public workshop.
Topics to be covered include Seed Selection, Soil Preparation, Dividing Bulbs and Tubers, Perennial Care, and Controlling Insects.
Call (928) 753-3788 to reserve a seat.